Motorsport in Malta was always something to admire, even though enthusiasts never had a proper track. Nevertheless, we still have skillful drivers making a name for Malta abroad. We decided to make a list of the top ones (in no particular order)!
7. Justin Muscat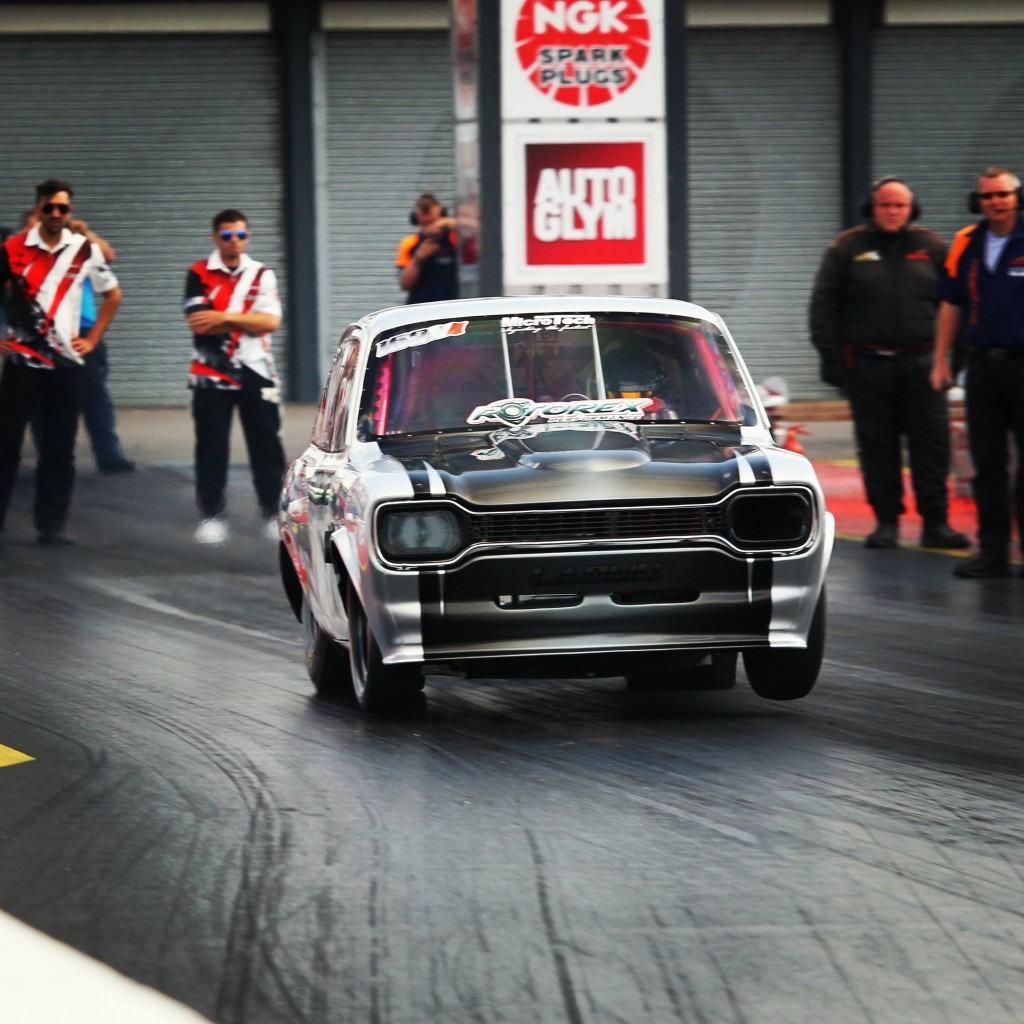 The passion for drag racing started at the young age for Justin Muscat. He was inspired by his father Edward Muscat, a former drag racer, who nowadays builds race cars for a living. Justin started participating in drag racing at the age of 15 in 2006. Started from a basic 2.0ltr natural aspirated street legal Escort mk1 which led him to the record breaking car he owns today. An innovative sport compact escort mk1 powered by a 13B rotary engine. The car made history in 2014 being the first rotary powered car that broke into the 7 second barrier.
In 2015 they were invited to race in Santapod, a very well known track in the United Kingdom. There they managed to break the European record once again by running an astonishing 7.62 sec pass off the trailer, which is still a track record to date.
You can follow Justin's latest updates here – Justin Muscat Facebook Page
6. Chantelle Zammit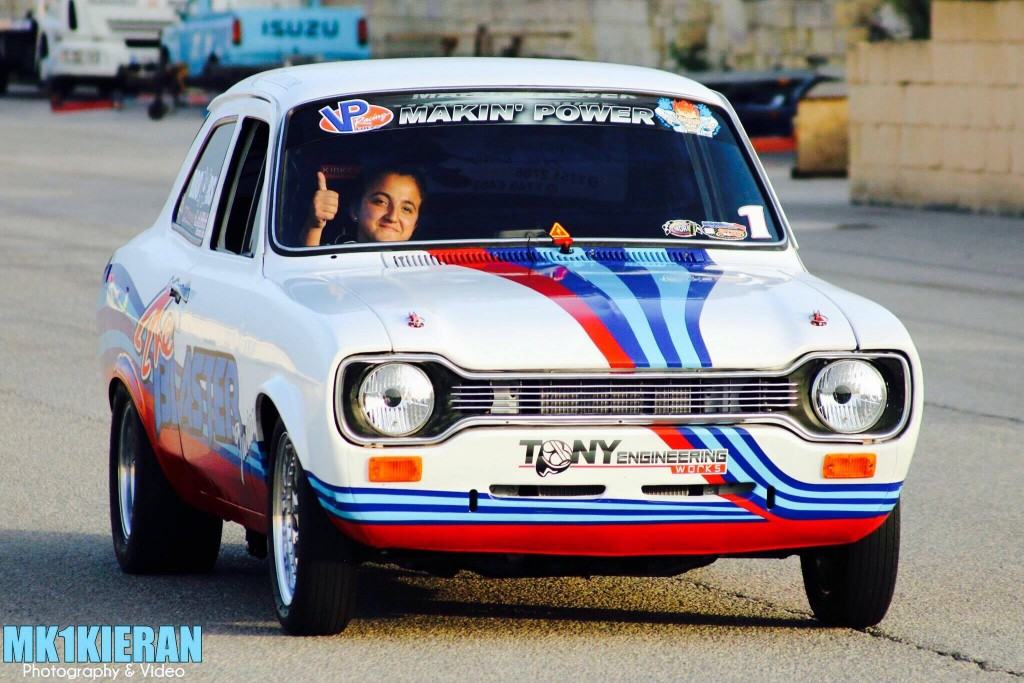 From a young age Chantelle had a passion for cars, espically for the Escort Mk1's. Her dream was always to build her own Escort, and thanks to her father and her team, TorqueRacingTeam, she managed to do it. Her car is tuned by The Gladiator and engineered by Tony Engineering. These guys have surely done a great job, you will see why below.
She started her career with this Escort Mk1 that they have built in May 2016. In just a couple of months she managed to become the fastest female in Malta with 11.05seconds at Hal Far raceway! We will hear more about Chantelle as she is a very talented driver.
You can follow Chantelle's latest updates here – Chantelle Zammit Facebook Page
5. Keith Camilleri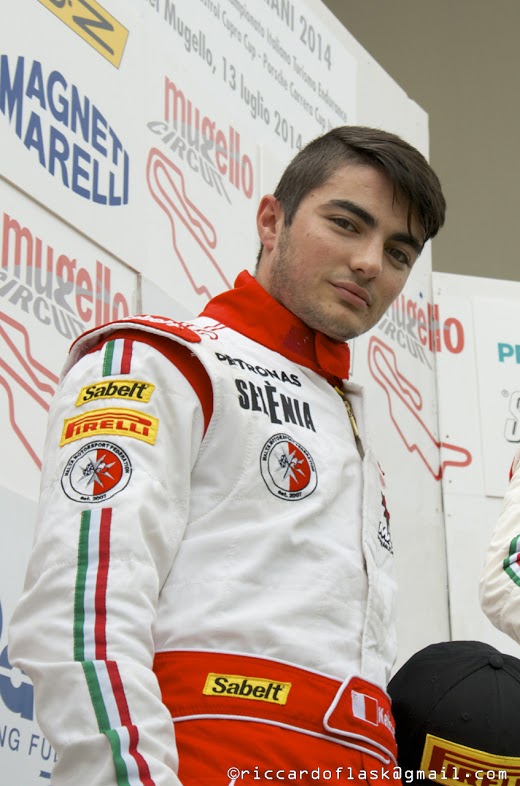 Keith made a name for Malta when he was racing with F4. This is a tough step due to the fees involved, therefore one would need plenty of sponsors. Today Keith is still driving in the ICC Hill Climb Malta , Group 5 class 1 with a 1600cc Radical Prosport.
Keith is also 2x National Hill Climb Champion Consecutive wins Porsche Carrera Cup Italia Diver academy, Lamborgini Super Trofeo chosen driver, FIA F4 Italian championship, and the youngest Hill Climb overall champion ever.
You can follow Keith's latest updates here – Keith Camilleri Facebook Page
4. Duncan Micallef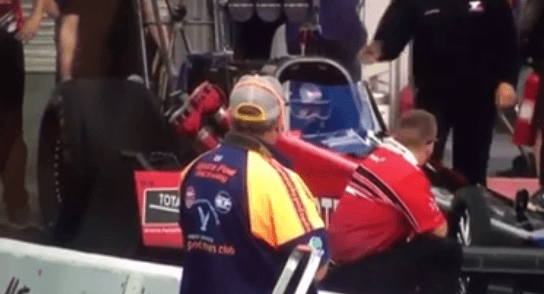 Maltese drag racer Duncan Micallef became the fastest drag racer in Europe after clocking 1,000 feet at 3.89 seconds and a top speed of 312mph while competing at Santa Pod in the United Kingdom in September 2016.
You can follow Duncan's latest updates here – Duncan Micallef Facebook Page
3. Rodren Vella
Rodren is known for racing in the Tegiwa Civic Cup. His best performance was, of course, his second-race victory at Anglesey Coastal Circuit in Wales while the fifth and sixth places in the two races at Silverstone were also encouraging. Hope to hear more about this talented driver!
You can follow Rodren's latest updates here – Rodren Vella Facebook Page
2. Bernard Galea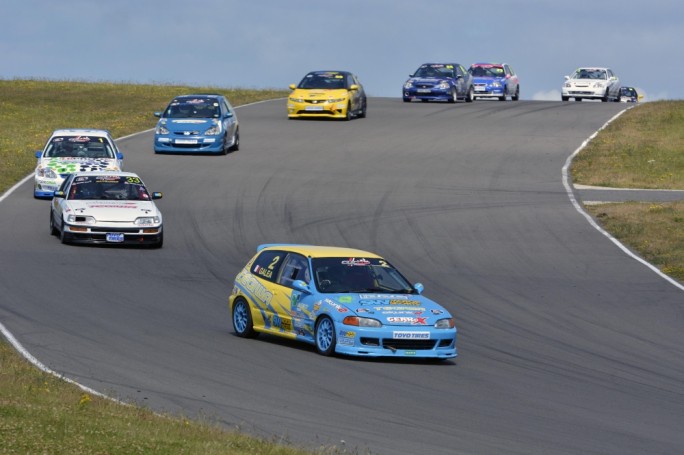 Galea is another talented driver, famous for his astonishing performances in the Tegiwa Civic Cup. Infact there were some races where Vella and Galea raced together. He is also famous for racing with his Honda EF 1991 in the Time Attack.
You can follow Bernard's latest updates here – Bernard Galea Facebook Page
1. Zach Zammit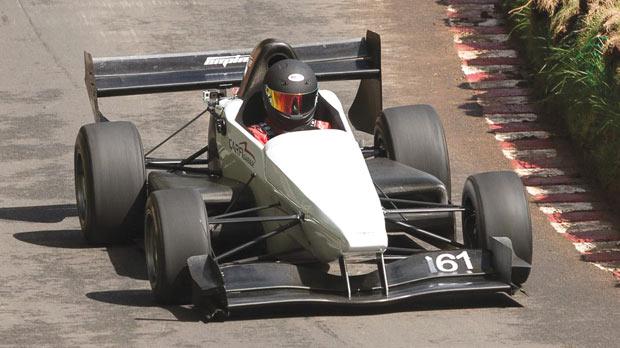 When Zack was only 15 he took part in the UK National Jr TKM karting championship at Whilton Mill race track, where there he qualified for the A Final and finished 2nd of the novices. At the age of 18 he got an Integra Type R and took part in a full Hill climb championship where he won his class at every event and became group 1 class 4 champion at 19years.

Zach Zammit recently took part in the opening round of the 2015 British Hillclimb Championship before making his debut at the Midland Hillclimb Championship in different venues. We are sure that we will hear more about this racing driver!

Let's hope the authorities recognise the potential in these drivers and others to sponsor them and support them in every way possible. We also hope that the Motorsports enthusiasts in Malta get a track where they can practice this amazing sport!