Have you been wanting to start exercising since the new year started? Will you be in Malta or Gozo on the 31t of March 2017? Then we have the ideal event for you: A walk from Gharb Gozo to Birżebbuġa Malta, a total of 45km!



If you don't want to walk 45km, walk less! The best thing about this activity is that it will be organised in aid of "id-Dar tal-Providenza" which is a home with a warm and family-like environment for persons with disabilities who for some reason or another cannot stay living with their family.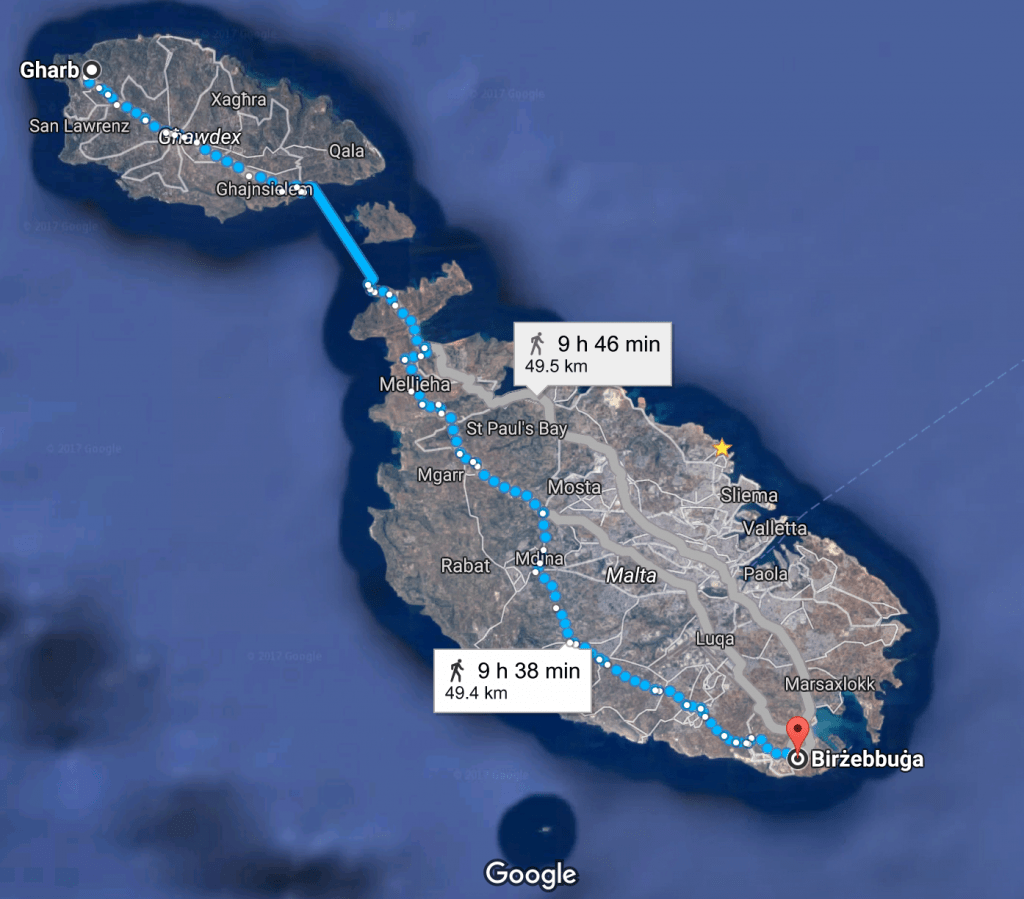 The participants from Malta will meet up at Ċirkewwa near the Ferry at 7.00am to board on the 7.30am trip. At their arrival in Mġarr transport will be available to take them near the San Dimitri Chapel in Għarb from where the walk starts at 8.30am. The participants from Gozo will gather at 8.00am near the parish church of Għarb. From there the participants will walk 13km to the Mġarr harbour in time for the 11.15am ferry trip to Malta. Once at Ċirkewwa they will set on the 32Km walk to Birżebbuġa parish church. Anyone who for some reason or another cannot do the whole challenge may just do part of it.

This will be a perfect opportunity to discover Gozo and Malta in just one day. If you want to know more about outdoor activities around the Maltese islands, read our article about walking around the Maltese countryside.
If you want to learn more about this event watch the video below. It's in Maltese but basically it's just saying what we said above. We suggest you still watch it so you can admire the scenery of the Maltese islands.


If you want to read more about this event click here. Have fun, be active, and help those in need!