Mdina is an astonishing city which is now inhabited by a few hundred people. Despite its huge walls, the interior has been enriched by the wonderful palaces of the major Maltese noble families.
Medina was the name given by the Arabs in the ninth century, when they built massive defensive walls around this city. In fact medina in Arabic means "fortified city." The construction of this wall has effectively split Medina from the nearby town of Rabat. This city was also the capital city of Malta before Valletta took its place.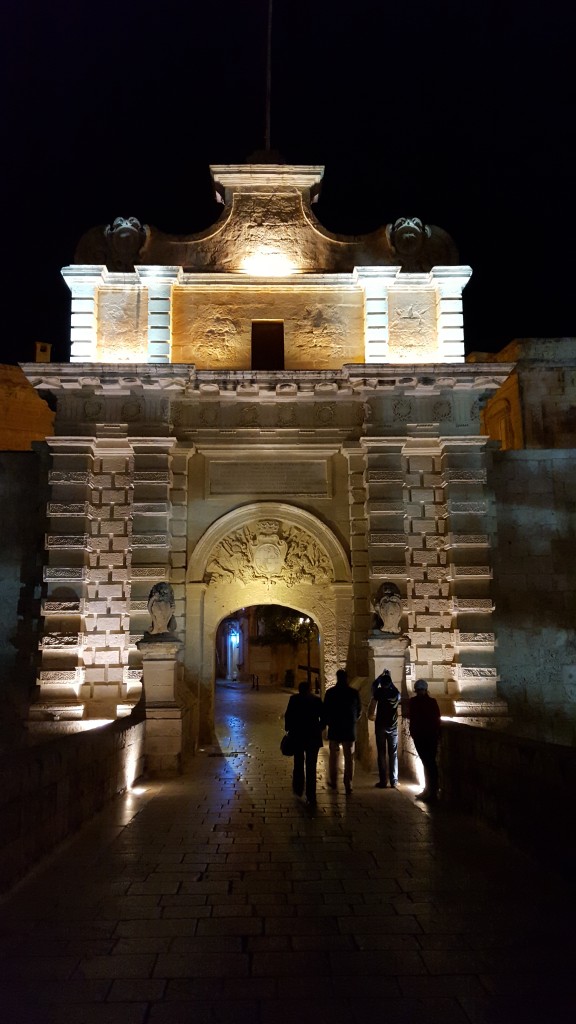 History of Mdina
The first settlements in this area date back to the fourth millennium BC Around the year 1000. The Phoenicians fortified for the first time the city, probably because of its strategic location at the highest point of the island. Under the rule of the Roman governor of the island he settled here and gave him the name of Melita. It is said that in 60 AD the Apostle Paul settled here because of the sinking had during his last journey to Rome.  The city owes its name to the Saracens who arrived in Malta around the year 870, surrounding the city with high defensive walls and separating it from the nearby Rabat .
Mdina remained the capital city of the island until 1530, until on the initiative of Pope Clement VII and Emperor Charles V, Knights of St. John took over the Island of Malta. In 1693 under the rule of the Knights of Malta an earthquake destroyed many of the buildings of Mdina, the restoration of the damage to the walls and the town were directed by architect François de Mondion French and then by Grand Master Manoel de Vilhena, while the cathedral, also destroyed, was rebuilt on a design by Maltese architect Lorenzo Gafa.
Getting around
The streets are so narrow that preclude access to public transportation, however, Mdina is so small that you can safely explore the whole city on foot. If you are adventurous you can hire a horse-drawn carriage! Also, private cars cannot enter the city, unless you are a resident there.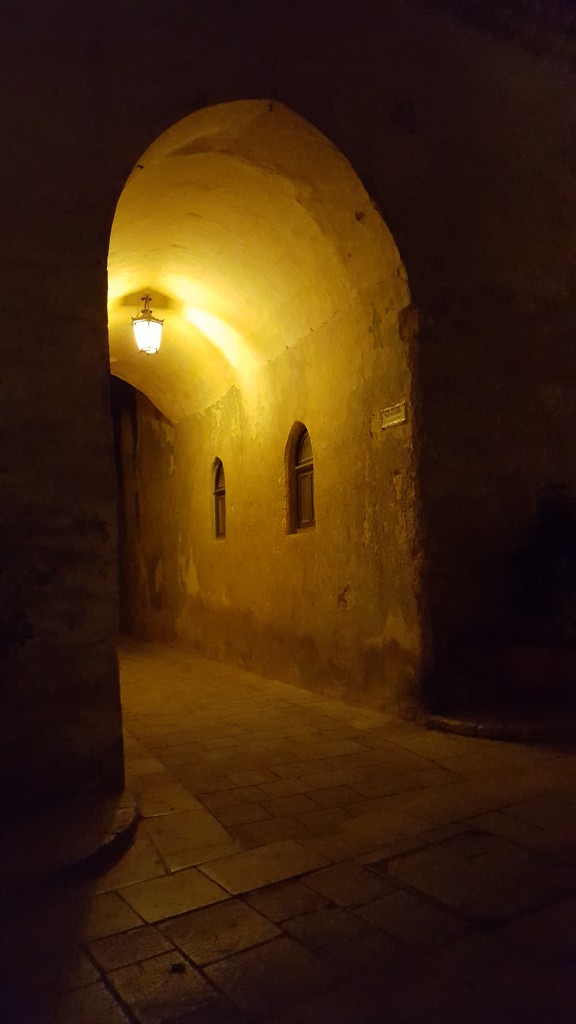 What to see
Cathedral ( Church of St. Paul ), Misrah San Pawl (Piazza San Paolo) . This Cathedral was amazingly rebuilt in Baroque style around 1700 (the original was destroyed by an earthquake in 1693), paved with colourful tombstones of prelates and Maltese noble (to date the most recent being in 2013) .
Museum of the Cathedral ( Cathedral Museum ), Misrah San Pawl (Piazza San Paolo) . In addition to a large number of pictures, there are woodcuts, lithographs and copper engravings by Albrecht Dürer and ancient coin collection.
Other attractions in Mdina that you don't want to miss:
Palazzo De Piro found in 'Triq Is-Sur'
Palazzo Falson ( Norman House ), found in Villegaignon Street
Palazzo Costanzo, found in Villegaignon Street
The Mdina Experience , 7 Mesquita Square – This is a 30-minute film that traces the history of the old capital of Malta.