Now that you discovered where is Malta, probably you are asking about its Capital City. The Capital City of Malta is Valletta. However, behind this answer there's a lot of information that will be of interest to everyone. Valletta is the capital city of Malta, also being know as 'the city built by gentlemen for gentlemen'.
(Note: If you are wondering what is the capital city of Gozo, it's Rabat, or better known as Victoria).
History of Valletta
Valletta may not be old as the temples, however it is still very rich in history. This fortress city was built under the Order of St.John during the 16th century, which at the time was being ruled by the grandmaster La Valette, hence the name Valletta. This masterpiece of baroque is a must see by any traveller that is lucky enough to visit Malta.
Attractions in Valletta
Valletta is one of the top attractions in Malta. The capital is the home of various historical buildings that portraits the Maltese culture. Valletta has also been designated a World Heritage City due to its magnificent architectural gems. The city is also a shopping mecca and is very famous with shoppers that are looking for some bargains. One can also find state of the art restaurants in the city, some of them at the Valletta waterfront.
Getting to Valletta is very easy, all major public transport routes will get you there in few minutes provided that Malta is a very small Island and Valletta is quite a central city. Parking can be an issue in Valletta. Especially if you are visiting during week days and during working hours. There are some public car parks and a private car park (MCP Car Park) where you can pay to leave you car there, if you are lucky enough to find some vacant places in it.
The two main streets that you cannot miss when in Valletta are Republic Street and Merchant Street where you can experience the life of a baroque city. These two streets are the home of various international attractions and also ideal for shopping.
Malta Parliament
Once you pass the city gate entrance, you are in for a treat. There you will find the new parliament designed by the international known architect Renzo Piano. As you can see below it has a very particular design.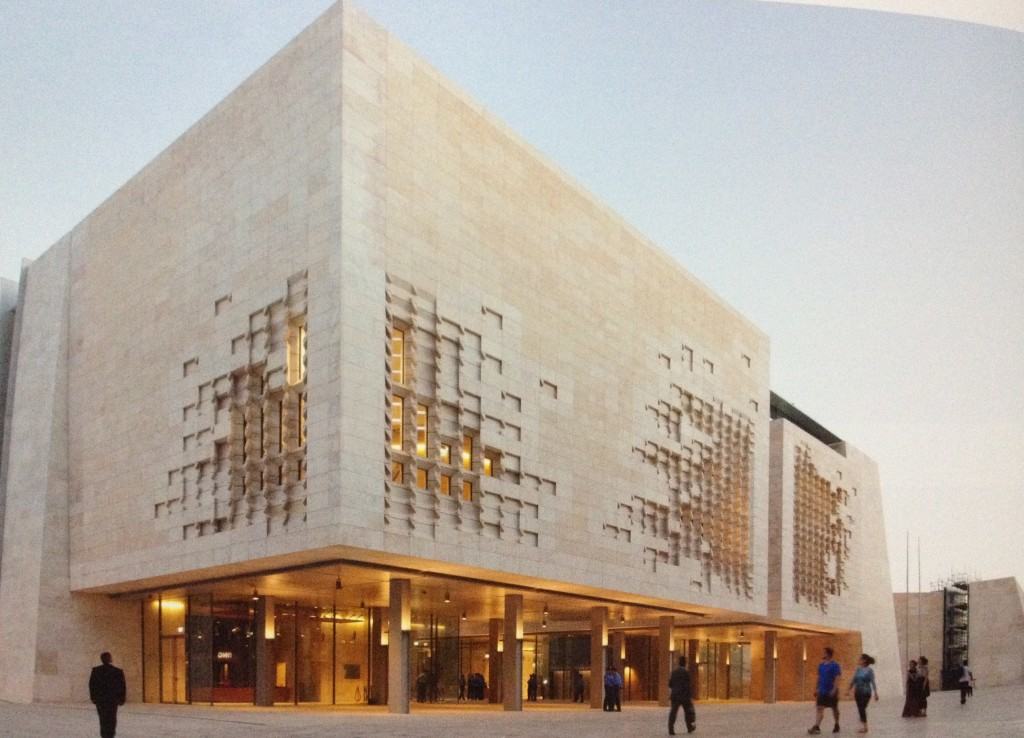 Co-Cathedral of St. John
The best way to appreciate Valletta is on foot, this way you can enjoy the city masterpieces. One of the most famous attractions is the Co-Cathedral of St.John, which is a cathedral built by Gerolamo Cassar. This masterpiece of baroque art and architecture houses precious art, including Caravaggio's 'The Beheading of St John the Baptist'. What is unbelievably true about this painting is that it is the only known painting that the rogue artist is known to have signed throughout his career as an artist.
Valletta Baroque Festival
The Valletta Baroque Festival was born in 2013 and it's aim is to celebrate the baroque identity of the capital city.
Centring around the Manoel Theater, the Festival extends to the magnificence of St John's Co-Cathedral, the atmospheric Valletta churches, the auberges, the astonishing Grandmasters' Palace,  and other baroque edifices.
The excellent programme that has been put together is giving this Festival the international status that it deserves while also extending the Baroque map of Europe to the Maltese Islands.
If you are interested in this event you can get in touch with the organisers here:
Tel: +356 21 246389
bookings@teatrumanoel.com.mt
VLT 18
Have you heard of VLT 18? It stands for Valletta 2018, and the year will eventually mark a very special year in the history of Valletta in the future. Valletta was chosen to be the European City Capital of Culture in 2018. During this year there will be a lot of events going on to showcase the amazing
National Museum of Archaeology
At the start of the Republic Street you will find the National Museum of Archaeology which displays a significant array of artefacts from the Islands' unique prehistoric periods, starting with the first arrival of man in 5200 BC, running up to 2500 BC.
Opening hours of the museum are as follow:
Monday to Sunday: 09.00 – 18.00hrs
Last admission: 17.30hrs
Closed on 24, 25 & 31 December, 1 January & Good Friday
Tickets fees for Adults (18 – 59 years): are €5.00, while ticket fares for youths (12 – 17 years), Senior Citizens (60 years & over), and Students costs €3.50.
Upper Barrakka Gardens
These gardens are a must visit for everyone. Bring your camera or your phone with you as you will be needing it to take some amazing pictures of the sensational Grand Harbour. These gardens also provide access to the Saluting Battery , which forms part of the city's old fortifications. A gun is fired here daily at noon to re-enact the age-old practice of marking time with gun fire.
Cafeterias in Valletta
As one would expect, in a city like Valletta there is more than one cafeteria to chose from. Some of these cafeterias are quite old and have been serving coffee for a good number of years. However, there is a cafeteria that will exceed your expectations. If you thought good coffee can only be found in Italy, then you should visit Kir Royal Cafe, and you would change your mind. This small cafeteria serves special brewed coffee and snacks from 7am. This is not all, besides their delicious coffee, they also offer Charcoal latte – the latest trendy drink. It's black or grey colour makes it particularly photogenic. It's also a healthy drink that acts as an anti-inflammatory and may be able to treat gastrointestinal issues. Kir Royal Cafe address on Google Maps can be accessed by clicking this link. You can also follow them on their Facebook and Instagram.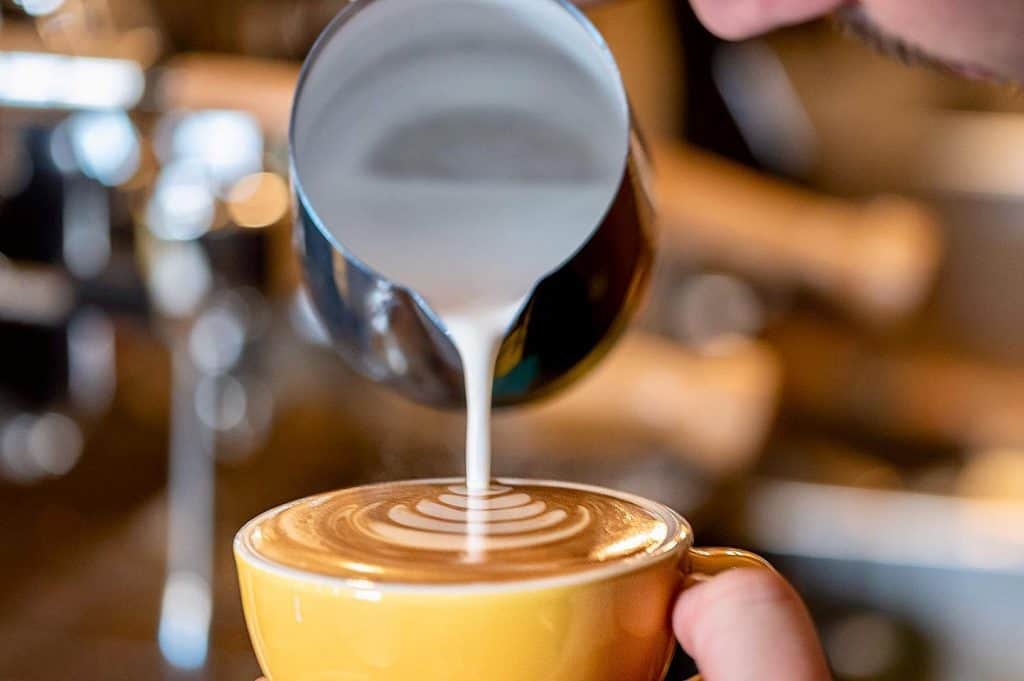 Other Valletta Attractions that are not to be missed…
Other Valletta attractions that will definitely deserve some of your time during your stay in Malta are:
The Grand Master's Palace & Armoury
St. Georges Square
The National Library
Lower Barrakka Gardens
National Museum of Fine Arts
St Paul's Shipwreck Church
Accommodation in Valletta
If culture is close to your heart, then make sure you live in Valletta during you stay. The selection of where to stay in the capital is not very wide, as most of the hotels are concentrated in the North of Malta. Having said that, there is all types of accommodations in Valletta, and enough to make all tourists happy. One of the main accommodations in the city is the Excelsior Grand Hotel Malta which is a 5 star luxurious hotel. Since it opened its doors its 2007 it hosted thousands of happy visitors in Malta. Another hotel is Phoenicia Hotel. This hotel is one of the oldest in the Island, however still modern in terms of service and design. Other accommodation include Hostel Castille, Osborne hotel, and the British Hotel.
Local Tip
Go with the flow! One of the best ways to discover this amazing city in Malta is by going with the flow as you will inevitably be caught up by the bustling crowds that swarm Republic Street.