Gozo and Comino are the sister islands of Malta. Gozo is the second largest island while Comino is the smallest.
Gozo Guide
If you are not sure of what to do in Malta, go to Gozo! Although the Island of Gozo is just 25mins boat trip away from Malta, you will notice the difference between both Islands as soon as you step on Gozo land. Gozo is a tranquil haven. It provides its visitors greener and more rural areas than Malta. Gozo offers a spectacular coastline which complements the warm climate. All this permits various outdoor activities such as cycling, kayaking, go-karting and much more.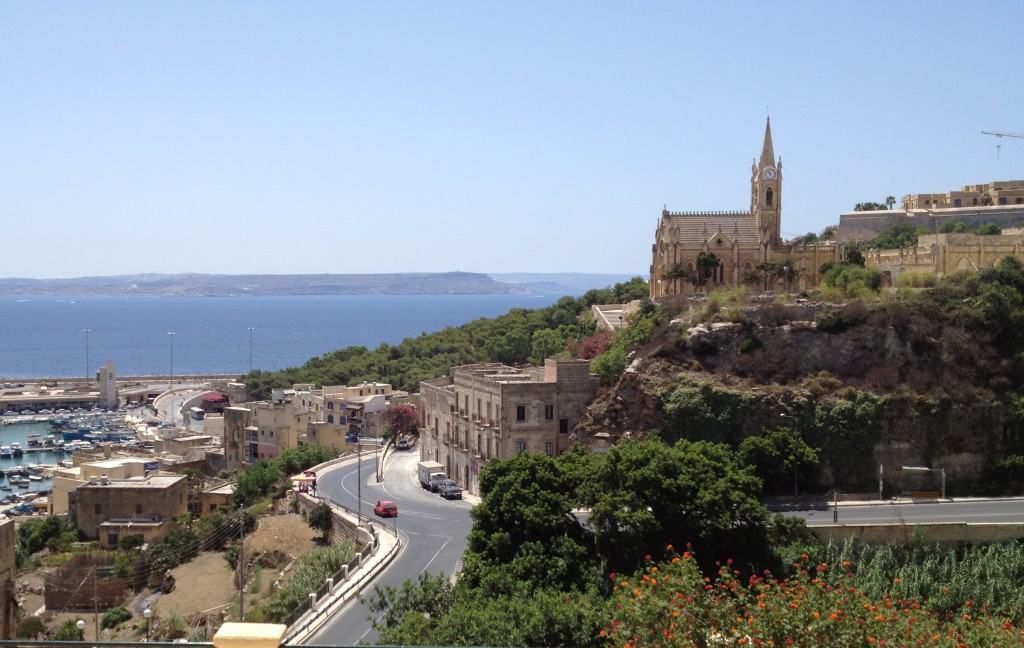 For the adventurers that love adrenaline sports, Gozo Malta is also ideal for rock climbing. The panoramic cliffs that this Island offers are ideal for such sports. One of the most popular locations for rock climbing is Dwejra where one can also visit the worldwide attraction bay that lies there. Once there was also the 'Azure Window', which collapsed on March 8th 2017. (Yes on woman's day! That window survived many waves and strong winds, but couldn't handle another woman's day – we are just joking!).
In Gozo Malta one can also visit the Ggantija temples and Xaghra Stone Circle. The World UNESCO site Ggantija temples are over 5000 years old, 1000 years older than the Egyptian pyramids. These megalithic temples are believed to be built by giants as the rocks and stone used are massive. The Xaghra Stone Circle is an underground funerary complex which can be found in Xaghra. The excavation uncovered a ground where the same community that practiced its religious rituals in the Ggantija temples used to be buried.
Gozo is also rich in natural attractions. Although this island lacks certain decors such as mountains, rivers and forests, topography wise Gozo still has a lot to offer. The scenery and panoramic cliffs in Gozo are something that has to be experienced to be appreciated. The island offers various hills that allow tourists to admire wonderful sceneries.
Natural attractions are not only found on land, but also underwater. Gozo is well known for diving as it offers crystal blue waters with an abundance of reefs, caves and wrecks. The calmness and clarity of the sea allows excellent visibility and also safe dives. Another advantage of diving in Gozo is that it is suitable for everyone. Gozo is ideal whether one is a beginner and wants to experience a shallow first dive or if one is an expert diver and wants to dive in over 50 metres deep waters.
Beaches in Gozo
Gozo is also famous for its lovely beaches. Being a small island, Gozo is surrounded with natural beaches such as Imgarr ix-Xini, Xlendi Bay, Dwejra, and last but not least Hondoq ir-Rummien. The picture below was taken during the summer of 2015 and you can see why Hondoq ir-Rummien is one of the most famous beaches in Gozo (or in the world).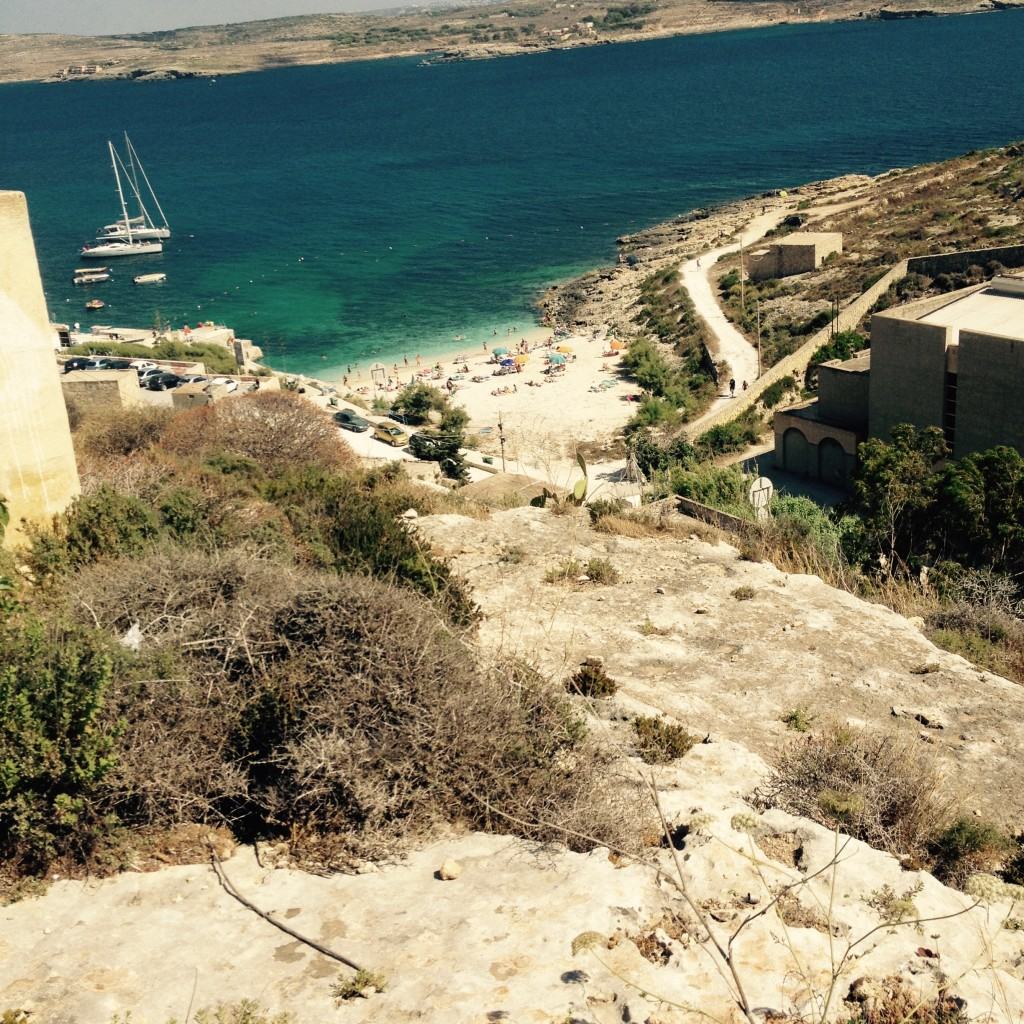 Another popular beach is that of Marsalforn. Marsalforn bay is one of the most popular resorts on the island. A sandy beach with small pebbles, backed by a promenade which runs right round the head of the bay, providing a pleasant place to stroll at all times of year. This place is also popular for a traditional summer evening gathering place for local families and visitors alike. Behind the beach there is also the valley, 'Wied ta' Marsalforn, through which the walk passes along a path. Here you can admire traditional methods used by local farmers along the bottom and sides of the valley, as well as breathtaking views as you ascend to the village of Xaghra.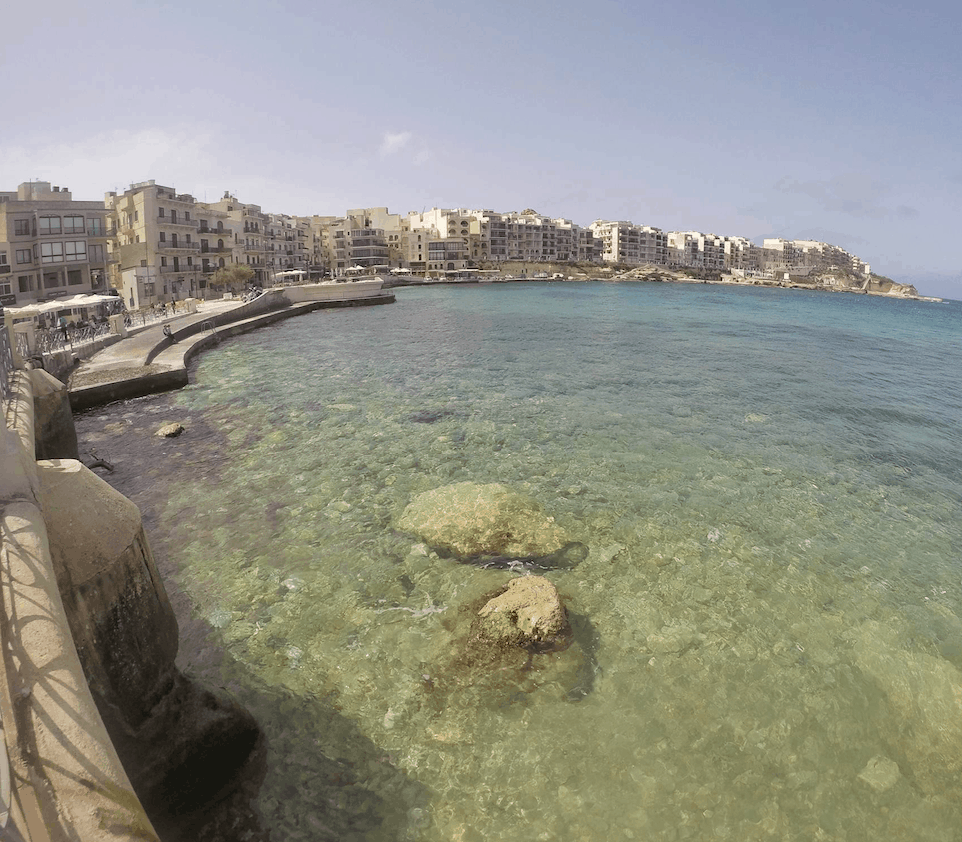 How to get to Gozo
Gozo is only 25 minutes away from Malta and is easily accessible through Gozo Channel Ferry services. Ferry boat leaves Cirkewwa every 30 – 45 minutes during the summer season and every 45mins – 1 hour during the winter season. The Gozo channel ferry rates are quite cheap, a car together with the driver will cost around €16, standard passenger costs around €5, standard motorcycle and driver costs around €9, while standard bicycles costs around €2. For schedule and rates visit Gozo Channel Website.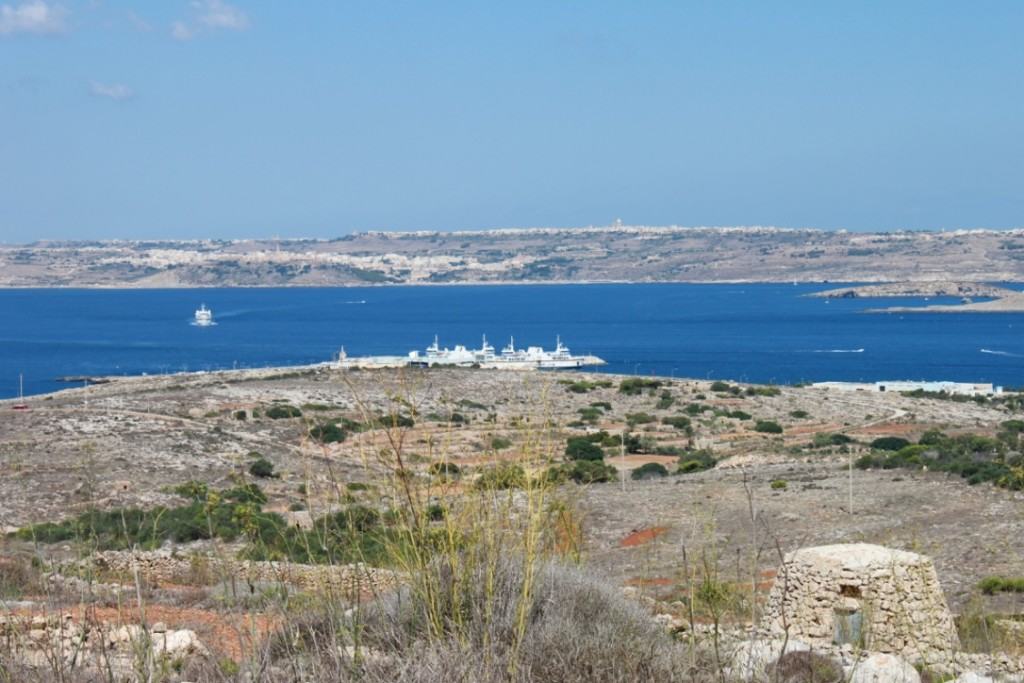 Gozo Video
Sit back, relax and enjoy this feature showing some of the most beautiful aerial views of the island of Gozo! Beautiful shots:



Gozo Churches
Gozo is not different from Malta when it comes to Religion, this means that the Island is full of churches. Here are some of the churches that I recommend that you visit.
St. Mary's Cathedral – at the entrance of the Citadel one can easily spot this beautiful church which dominates the square. If we had to compare it to a similar church in Malta it would be with the Cathedral of Mdina, however St. Mary's Cathedral is much smaller. This Cathedral was designed in 1967 by Lorenzo Gafa, a very famous Maltese architect. If you have some extra time, make sure you visit this amazing masterpiece!
San Dimitri Chapel – this chapel is build in an isolated and beautiful spot. Mostly the chapel is famous for its legend. I will try to keep this legend very short – it is said that when Muslim corsairs kidnapped a young man from Gozo, his mother went to a small chapel that stood on the same site and asked Saint Dimitri to intercede for her son's release. The legend continues by saying that as soon as the Saint heard the old lady prayers, leapt out of the painting, galloped in the open sea and returned back with her son. Whether you beleive this legend or not, visiting this Chapel is highly recommended.
Ta' Pinu Basilica – this list would not be complete if we miss on mentioning this Basilica which is located in the beautiful village of Gharb. This church is set in the open countryside and is an architectural masterpiece built back in the 1920's. The original aim of this church was to accommodate the popularity of pilgrims back of the 19 hundrends. Another interesting point is that exactly opposite this church you can also find an open-air 'Way to the Cross', with huge statues along the way of the hill. You can image the kind of views that there is on top of this hill. Judge for yourself if you like Ta' Pinu from the below image!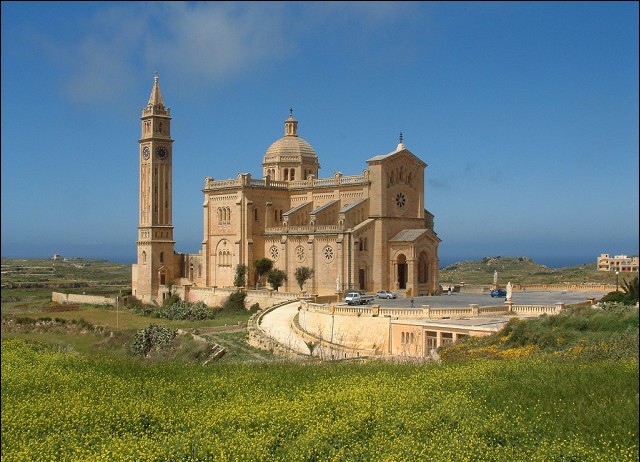 Gozo Museums
If you are interested in Heritage and Museums, that make sure you read this paragraph really well. I am going to suggest the top Museums in Gozo, here we go:
The Old Prison – The Old Prison can be found in the capital city of Gozo, Rabat (or Victoria) and it overlooks the Cathedral Square. This prison was in use between the 16th century and the 20th century. This prison is today also the home of a permanent exhibition that exhibits fortifications from around the Island of Gozo. Admissions to this museum are around 10euros.
Gozo Nature Museum – Again this Museum can be found in Rabat, St. Martin's Street. This particular museum used to serve as an inn during the 17th and 18th century, and today is the home of various natural resources collected from all over the Island, such as minerals, human and animal evolution, and also marine life.
Archaeology Museum – Strictly speaking this Museum covers history from the prehistoric era until the late Medieval period. It is housed in an old building used by the Knights of St. John. Here you can find various Neolithic and Bronze Age remains. Admission varies between 5euros to 10euros.
As you can see most Museums can be found in Rabat, so it makes sense for you to spend a day in this lovely city and do not miss on some of these mentioned Museums. Also, if after all these visits you are hungry, look for the Maxokk Baker in Nadur. This bakery is very famous worldwide for its  traditional Gozitan ftajjar and pizza's.
The Film Industry in Gozo
Gozo is a truly a natural beauty. It's very rich in its own simplicity, hence why it also attractions international directors from all around the world. The latest film that was filmed in Gozo was directed by Angelina Jolie, 'By the Sea'. Here you can have a look at the trailer and also at Gozo's countryside (decide for yourself which one is the beautiful, Angelina or Gozo…).
Last but not least, here is another shot of Gozo. This was taken by Sean Ellul.