Although Malta is a Mediterranean Island, it is inclined to British tradition to a certain extent. There are many reasons why many choose to learn English in Malta, perhaps the most popular one is Malta's sunny climate. Another reason is that English is one of the official languages in Malta, together with Maltese. The second reason is that because Islands were under the British Empire for over 160 years, English is spoken fluently by all the locals. So do not worry communication will not a problem in Malta. Also, the education heritage in Malta is one of the oldest in the world as the University of Malta was established back in 1592.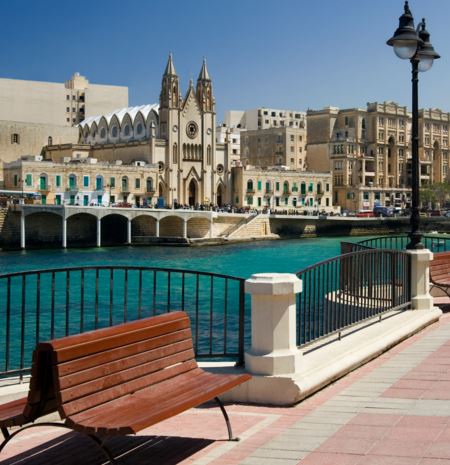 The Island offers over 40 language schools, catering for all ages, and qualified to teach all levels of English, this great number of schools in such a small island is a proof of the popularity and high level of English teaching in Malta.
Although most of the English schools are located in the heart of touristic areas (Sliema and St. Julian's), one can be more adventurous and live in more traditional towns. Maltese people are well known for their hospitality and friendliness, therefore should not be afraid of joining local communities. Learning English is not easy, but you can practice this language with the local community as almost every Maltese speak English fluently. There are various ways how you can meet the locals, besides enjoying Malta's nightlife, you can also visit a traditional event such as the Maltese festa. Malta's English-speaking culture has enabled it to build a reputation as a leading destination for language holidays, along with other mentioned elements such as culture, climate and astonishing scenery. So make sure you consider Malta as your prime destination for your educational holidays!
Student Accommodation in Malta
Many language schools offer packages that also include accommodation; however one should also consider looking into different options as there are plenty of accommodation alternatives to choose from. You can also rent your own property which is another option of where to stay in Malta.
Universities in Malta
Malta is not just famous for teaching English, it is also becoming popular when it comes to higher education. Various universities are opening their schools in Malta, especially British Universities. University of Malta is very popular, another popular one which is also growing it the Misslesex University, which offers international recognised degrees in a historic setting.