Last Updated: 03/08/2022
So you have decided to move your life to the sunny shores of Malta.. But where is the best place to start, and how do you do it? Get the process started today with this simple guide on Moving to Malta.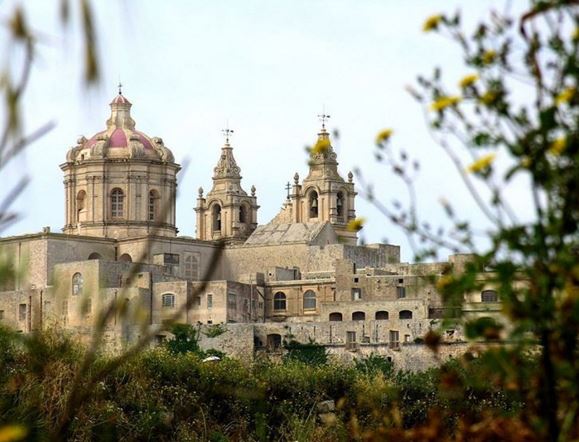 What you'll need
An open mind
Malta is well-known for its extremely warm climate, safety, and hospitality. English is spoken as an official language alongside Maltese, which is seen as a major benefit to many, and the country has a tax-funded National Health Service.
But those who come to Malta expecting it to be just like their own country should be prepared to adapt – Malta is a country rich in history, heritage, and no small amount of quirks. Whether you choose to find these quirks charming or irksome is entirely down to your own attitude.
Ideally, at least €2500/3000
When transplanting your life from one country to another, there will always be unavoidable costs no matter how carefully you plan. The best advice is to take a little more time to save, thereby giving yourself a cushion to fall back on when the time to move comes.
For example, the money can be used to tide you over while you wait for that first paycheque, or to pay for a deposit on your new place of residence. Some landlords ask for two months' rent as a deposit, plus the first month paid up front – plus if you use an agent, the fee is typically 50% of the monthly rental price. Suddenly it costs €2100 just to move into a place that costs €600 per month to rent!
Ideally, an EU passport, or a family member with one
Citizens of EU Member States have the right to enter, live and work in Malta without a visa. Once you are established in Malta with a job and a place to live, you can apply for a Residence Card that entitles you to remain in Malta for 5 years, after which you can apply for full citizenship.
Thanks to EU law, these Freedoms of Movement also apply to any family members of an EU national, including spouses. If you are from outside the EU, it is certainly not impossible to move to Malta – but it is more complicated. The first step will involve applying for a Schengen Visa – details on the rest of the process should be available on the Identity Malta website.
Which part of Malta is the best?
This is, of course, a highly subjective question. The best part of Malta to live in will vary from person to person, depending on a number of factors. Try asking yourself the following questions.
Do I want to live in a developed or rural area?
Malta offers both, with developed areas typically costing more due to the added convenience of not needing to drive everywhere. With that said, it is possible to find places off the beaten track which have all the amenities you need within a short distance.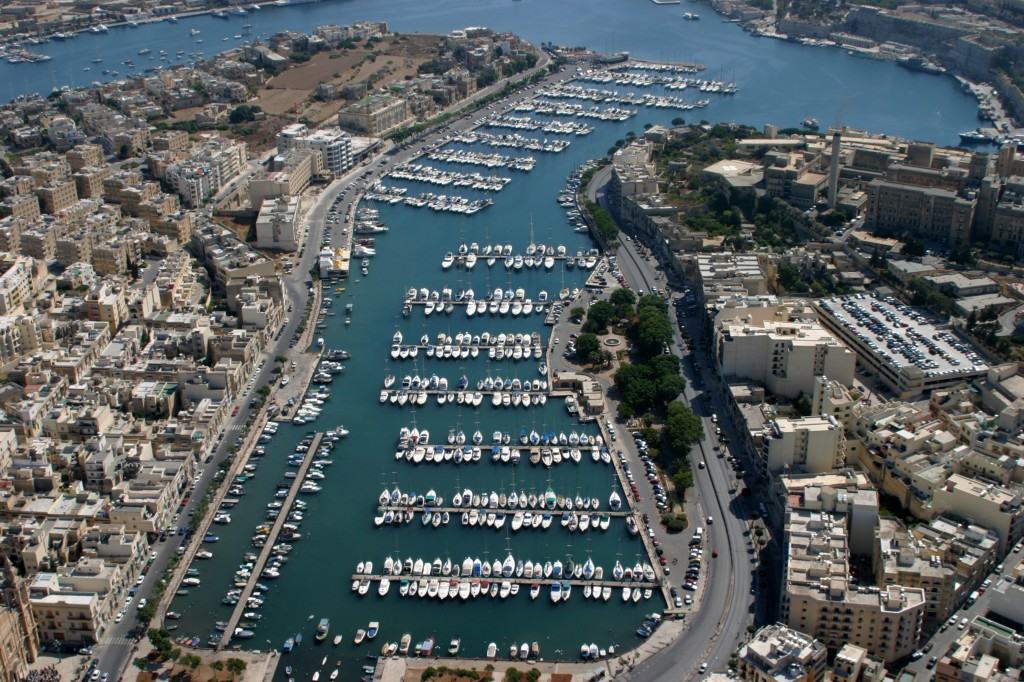 Do I want to live near the sea?
Speaking in relative terms, everywhere in Malta is near the sea as the island is little more than 10km in diameter from West to East. But proximity to the coast is still a worthy consideration, particularly if you are fond of seaside walks, swimming and snorkelling, or will be looking for work in tourism. Speaking of which…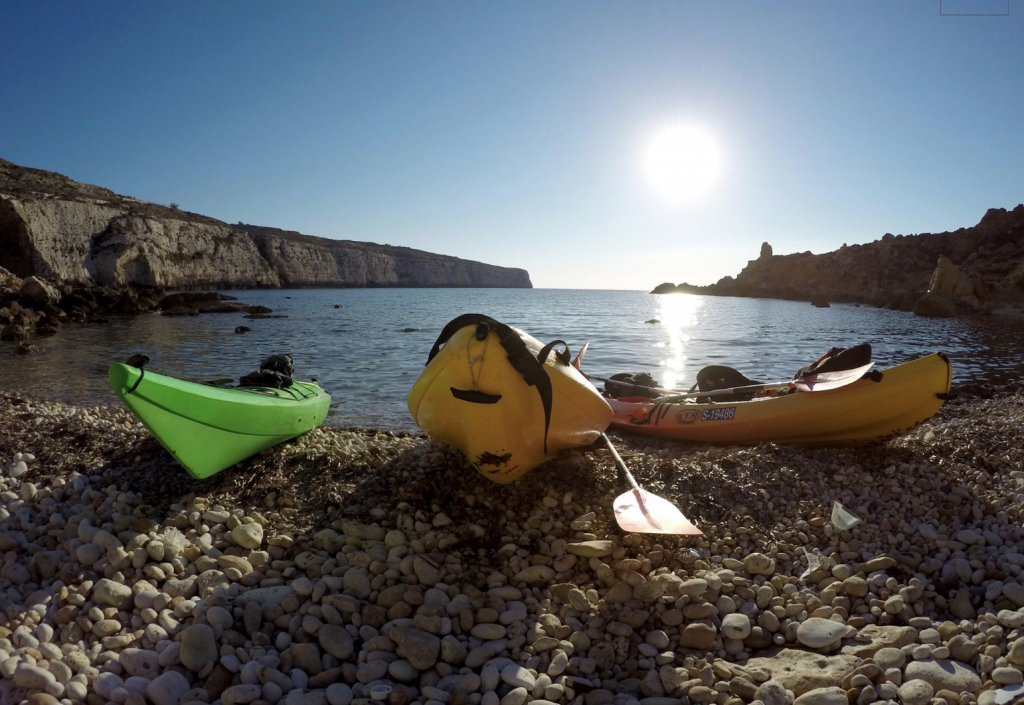 Where will I be working?
Malta currently has an extremely low unemployment rate, and there are still many different opportunities to be found by new arrivals. Whatever you think of the low tax businesses are required to pay, there can be no doubt that it has massively boosted the economy by creating thousands of jobs in highly profitable sectors as companies move their offices to Malta.
More information about these jobs can be found later in the guide. The point is that you will want to live close to work if at all possible. Malta's small size on the map is highly deceptive; for example it can easily take hours to drive from coast to coast, even though it is little over 10km as the crow flies. This is mainly due to the fact that Maltese people tend to prefer driving everywhere, and rarely car share, regularly resulting in traffic jams. Buses are available but largely unreliable, and taxis quickly become an expensive option to maintain.
Put simply, having the option of getting to work under your own steam can turn out to be a huge advantage – saving you time, money and stress while helping you to work off the calories from all of the delicious Mediterranean food you will be eating!
How much can I afford to spend?
This will almost inevitably be linked with the above. Salaries can vary a great deal in Malta, so it is worth doing some research and figuring out how much you expect to earn before starting to look for homes. If however, you are not relying on a salary to pay your rent, lucky you! You can move right on to the next section.
Popular Malta expatriate areas
These are some of the more popular areas with expatriates to Malta. Also included is a ballpark figure approximating the average monthly rent prices for a two-bedroom home in each area.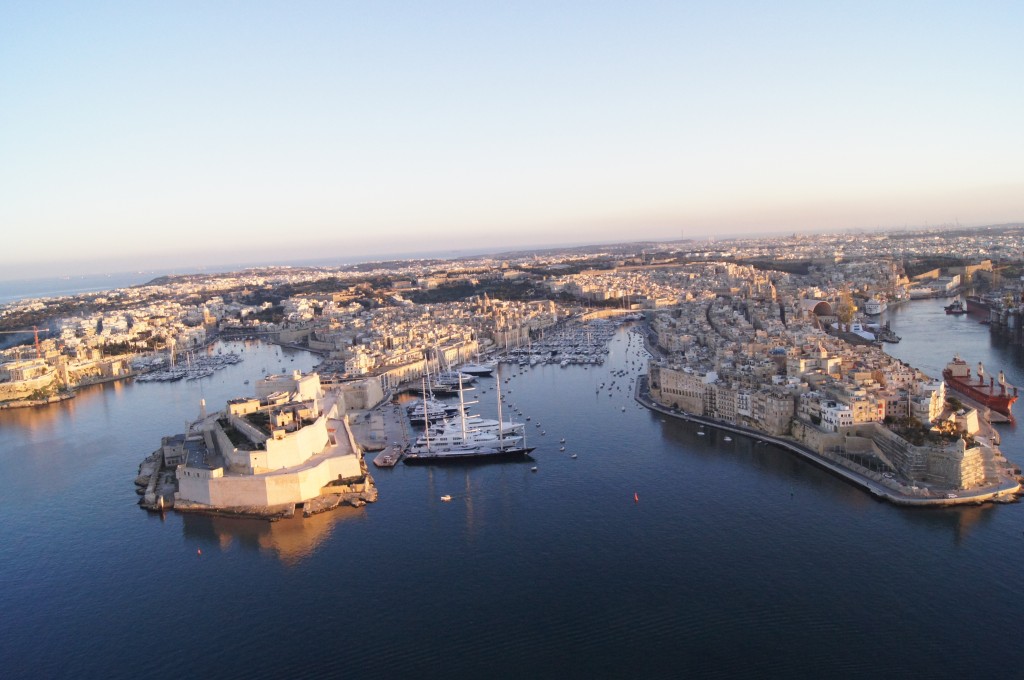 Sliema / St Julians
Approximate monthly rental for a two-bedroom home: €1200/€1300
Sliema could be described as a sub-capital, little more than a stone's throw across Marsamxett Harbour from Valletta, Malta's actual capital city. Over the past decade, it has seen a huge amount of growth with hotels, restaurants, shopping malls and trendy bars springing up all along the coastline. St Julians has experienced a similar boom, becoming home to numerous international businesses as well as retaining the dubious honour of housing Paceville – Malta's vibrant nightlife hotspot.
Due to the convenience, prestige, and employment opportunities now available in these areas, property prices have increased significantly year on year. Most Maltese estate agents will laugh you out of the door if you ask them to find a place in Sliema or St Julians for anything less than €900 – and that would be for a one-bedroom property. If that's a little out of your price range but you still want the convenience of living near to the action, you can try..
Gzira / Msida
Approximate monthly rental for a two-bedroom home: €800
A little further down the coastline you will find Gzira, which occupies a stretch of coast approximately 1km long and stretches inland around the same distance again. Bordering it is Msida, which is the proud home of Malta's biggest and most important health centre, Mater Dei Hospital. Not only that, but it also contains the University of Malta and its diverse, multinational student body.
Despite being near to these two landmarks, Msida housing is surprisingly cheap in comparison to neighbours Sliema. It is possible to get a very attractive and well-appointed one-bedroom flat for a mere €600 – for some, the price of having to walk 20 minutes to get to Sliema may be too steep, but for others, it would be well worth paying.
St Paul's Bay
Approximate monthly rental for a two-bedroom home: €500€600
Located on the North-West coastline, around 8km up from St Julians, St Paul's Bay is highly popular with expats who want to feel particularly at home away from home. The British expatriate community there is particularly strong, and the region is awash with hotels, pubs, and restaurants which provide a steady stream of employment opportunities – especially in the high season between May-September. It is a less vibrant area than those mentioned above, but still has plenty of charm.
Unlike St Julians, Sliema, Gzira and Msida, the types of properties you are likely to find on the rental market in and around St Paul's Bay are often houses or maisonettes, rather than flats or apartments. This is beneficial for people who want want a bit more space to spread out – families for instance. Prices vary depending on the season, but a two-bedroom home in Bugibba or Qawra will generally cost from €650-800.
3 Malta rental property hunting tips
Beware of scammers, don't hand over any deposit money until you have fully inspected the property yourself.

Check your rental agreement for information on utilities – landlords are forbidden by law to resell water and electricity to you, they merely act as a middle man between you and the Maltese company Enemalta.

Also check for responsibility when it comes to maintenance and fixing things, and terms for deposit return.
Find work in Malta
Unless you are moving to Malta to retire, or with the intention of being self-sustained, you will need to find work as quickly as possible when you arrive in Malta.
Popular jobs
By far the most popular industry for expats to work in is iGaming. Malta has experienced a considerable boom in this regard as iGaming companies have relocated their offices here in order to benefit from the preferential tax laws. Combined with the rapid development in Sliema and St Julians, it has been a huge driver of the economy on the South-East side of the island.
Why is iGaming a popular career in Malta?
The main draw of iGaming roles is that they pay very well in comparison with other entry-level jobs available in Malta. A customer service agent speaking the right language can easily expect to start at €20,000 per annum, with added benefits. If you are qualified in IT, development, content writing, and event management there are plenty of opportunities to make use of that too. Another popular role is 'Online Live Dealer' – where the candidate is required to be smartly dressed on camera dealing cards. Univerisity of Malta also provides job opportunites within competitive industries, mostly part-time jobs.
What else is available?
Another two industries you can get into are hospitality (working in one of the countless bars, restaurants or hotels) and legal office work. Hospitality typically pays minimum wage (€4.50 per hour) and requires long hours whereas legal offices can offer a better salary and working times, in compensation for the additional pressure employees can expect to feel.
Failing those, you can always take CVs into built-up and busy areas such as Sliema and St Julians to see who is hiring, or use one of the following job listing websites:
Before you accept a job though, it is worth reading up a little on the Department for Industrial Employment Relations, which offers advice on what your rights as a worker are. Many Maltese employers are highly unscrupulous and for example will not think twice before firing you without notice if they believe they can get away with it.
Self-employed route

Self-sufficiency

Studying
Taking the plunge
You've read all the information. You know when and where in Malta you want to go and what job you want to do there. All that remains is to make that leap of faith and actually do it. If that thought makes you nervous, just remember that a lot of people have successfully moved to Malta with much less information than in this guide, and it is normal to procrastinate a little before making a big decision like this.
When you are ready, book the flights (or whichever route you are taking) and a hotel in your chosen region for 5 nights. This will give you plenty of time to get yourself set up in an apartment, attend a few job interviews, and get the lay of the land. If at all possible, invite friends or faimily to join you for the first week and use them for moral support and bouncing ideas off.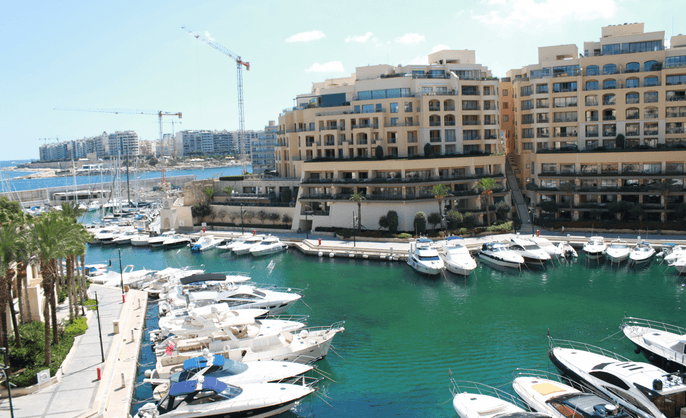 5 tips for your first week in Malta:
Malta is hot, 95% of the time. Pack for warm weather, but include some long sleeves for windy evenings.

Getting from the airport to hotel – there is a stand where you can pay a set rate depending on the location you are travelling to, and then you wil be whisked off to that location (somewhat literally) by a white taxi cab driver.

If at all possible, try to get a job first, followed by a property. This way, you can get a place close to your work that is within your budget.

Get a wifi and mobile phone plan – feeling connected to the outside world can go a long way to reducing the possibility of homesickness and making you feel less disorientated.

Try to enjoy your first week, even if it feels like you're constantly busy
Budgeting in Malta
One of the most important tasks when moving to a new country is balancing the books. Here are a few pointers that will help you to plan ahead:
Salary and Tax
Maltasalary.com will tell you what to expect your earnings will be after tax – although bear in mind that you may be charged the 25% 'emergency rate' initially before the tax authority has you on their system.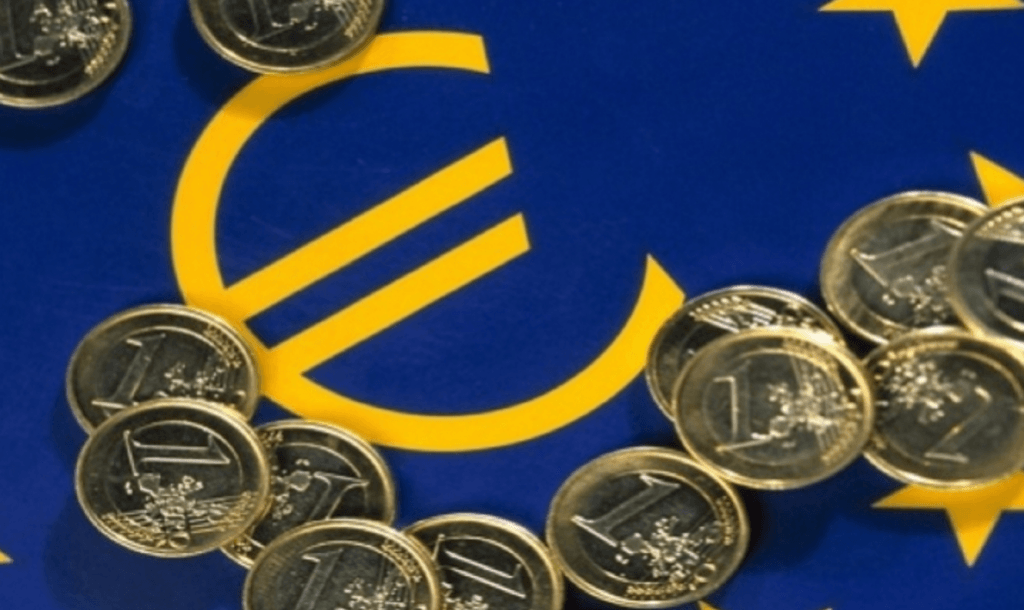 Regular Outgoings
If you are walking to work,

€

20 per month should be more than enough to get by on the buses. As soon as you have an address sorted, apply for a Tallinja card.

For utilities such as electricity and water, you can expect to pay

€

80-100 per month – as long as your landlord is doing it legitimately. See 3 Malta rental property hunting tips earlier in the guide for more.

For food, you can easily keep your spending to

€

200-250 for two adults as long as you are reasonably careful
Going Out
Going out for dinner can be anywhere from EUR 20-50 (two people) for a good standard meal

Cisk, the local beer, is usually available for EUR 2-2.50. Imports, bottles and ciders are usually 3-4.50
Whatever kind of Nightlife you are looking for, you will find it in Malta.
Life Admin
Unfortunately, moving to any new country brings with it a deluge of paperwork, forms and processes to get familiar with. Here are arguably the three most important ones, listed in the order you can complete them.
Social Security Number (SSN)
Number 1 on the list as soon as you have a job and a place to live, this gets you on record and enables your Social Security payments to be deducted from your salary. This in turn grants you access to Malta's free national health service (NHS). Check you've got all the supporting documents you need and apply for your SSN online – they will get back to you usually within a few days either with your number or any additional requirements.
Employment and Training Corporation (ETC)
The ETC is Malta's authority on working matters and also a place where people go for career advice. If you already have a job, you will need to submit an ETC Engagement Form at the office in Valletta to let them know. You will then be issued with your ETC Certificate of Employment. The office in Valletta is on St Zachary Street, opposite Next.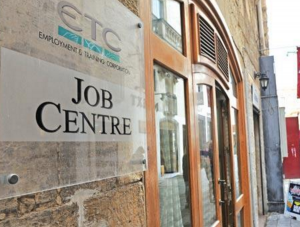 UPDATE: in July 2019, the ETC was rebranded as 'Jobsplus'. Now it has more focus on delivering services to match employers with potential new employees, and vice versa. It is currently unclear whether you will need your employment confirmed with them before applying for your residence card as was previously the case with the ETC.
Residence Card (RC)
This is probably the most important process to go through as having a residence card simplifies other tasks a great deal, particularly when trying to open a bank account or access the NHS. Instead of proving your residency through presentation of numerous documents such as tenancy agreement, work contract, etc – you can simply present your residence card. The card itself is classified as a certificate of your Maltese residence, displays your address, date of birth and photograph, and is valid throughout Europe.
To apply for a residence card you will need to visit Evans Building in Valletta. It is best to go prepared with as much information as possible, so take a look at the relevant page on the Identity Malta website to find out what forms and documents you will need. Most people moving from within the EU who will be working will need the following:
Forms:
Original and one photocopy of:
Passport – to prove your right to live and work in Malta if you are an EU national

Work contract – to prove your employed status

Employment & Training Corporation (ETC) employment certificate (from July 2016, seek advice from

Jobsplus

)

Tenancy agreement – to demonstrate that you are in fact committed to living in Malta
It is always advisable to book out a whole morning in your schedule and arrive at Evans Building as early as possible (opening time is 8:30) when applying for your residence card. The process can take a while, and the requirements change so regularly that you might be turned away for not having a document you haven't even heard of before. The important thing is to not get disheartened or frustrated, and just accept that this is one process that will simply take as long as it takes. The benefits that come from having the residence card are worth the trouble.
Accessing free healthcare in Malta
This is much easier to accomplish once you have received your residence card. Locate your nearest health centre by searching on the Maltese Healthcare website, and when you arrive show the receptionist your residence card so they can get you on record. Most health centres operate on a walk-in service, remember to take a look around the waiting room so you know when it's your turn! The GP appointment and any follow-ups from consultants should be free, but prescriptions are not.
Playing sport in Malta
Getting into playing regular sport is always worthwhile – your overall health improves, you meet new and like-minded people, and have a lot of fun in the process. Here are a few sports that are quite easy to get into in Malta:
Football – the country is littered with outdoor and indoor football pitches available for public use. The best way to get into this is to find a group of people interested in playing and just call the number advertised at the pitch to make a booking.

Tennis – use one of the many courts available across the country for a game with friends, or take a look at

Tennisline

if you are looking for lessons to improve your technique.

Golf – the lush greenery of

Royal Malta Golf Club

boasts an 18-hole par 68 course which is available to anyone from casual players to seasoned pros.
More about Malta
Hopefully all of that has given you the confidence to take the plunge and move to the warm and welcoming land of Malta – it is really a lot simpler than you might think! To find out more about Malta in general, as well as what kinds of things there are to see and do, try these articles:
or else just head to our Blog and have a look there, you will find something interesting for sure!