No! Malta is not just hotels and apartments. We do have countryside, and its insanely beautiful. Therefore we created this complete guide about countryside in Malta. Before we start, quick note about hunters. Hunting in Malta has had a bad reputation, but this is mainly due to the fact that hunters have (most of the) media against them. The truth is that there are some hunters out there who does not abide by law, but the majority of them, today, do follow the law. The secret code for peaceful walks (and for everything else) is respect; make sure you respect farmers, land owners, hunters, trappers, bird watchers, and most importantly, the environment itself. When you see fields surrounded by rubble walls, do not enter, this is farmers land and its also private property. Let's be fair, would you like it if you find someone in your house or other property you own?



While you're enjoying the countryside make sure you do not harm the environment, do not litter and make sure you know the flora, fauna and natural habitats. You can read the protection laws regarding flora and fauna in Malta here.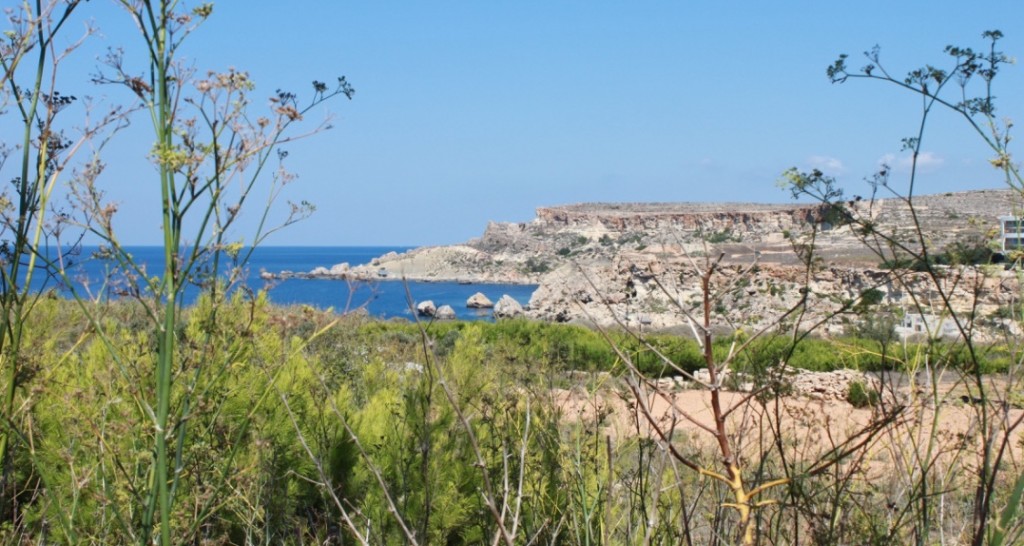 The Maltese Countryside
So, the guide… first of all decide which part of Malta you want to explore, North, Centre, South, Gozo or Comino? This will narrow down the number of options, therefore making the decision easier. And no, Filfla is not an option, as it's protected land!
Ideal time for walks around Malta is between April and November, having said that sun in Malta is not rare between December and March i.e. you might get lucky and be able to do some walks even during this period.
Countryside in the North of Malta
Selmun
Selmun is a countryside hamlet in the village of Mellieha. It is easily reachable by public transport, you can get the Cirkwewwa bus and stop at Selmun. You can learn more about public transport in Malta routes here.
The area is mostly known for Selmun Palace. This palace  watches over the Mistra valley and serves as a great departure point for a walk in this area. The baroque Palace was built in the eighteenth century and was used by the Knights of Malta as a hunting and recreational lodge. While you're here you might want to explore I The Red Tower, Fort Campbell and also Mistra Bay.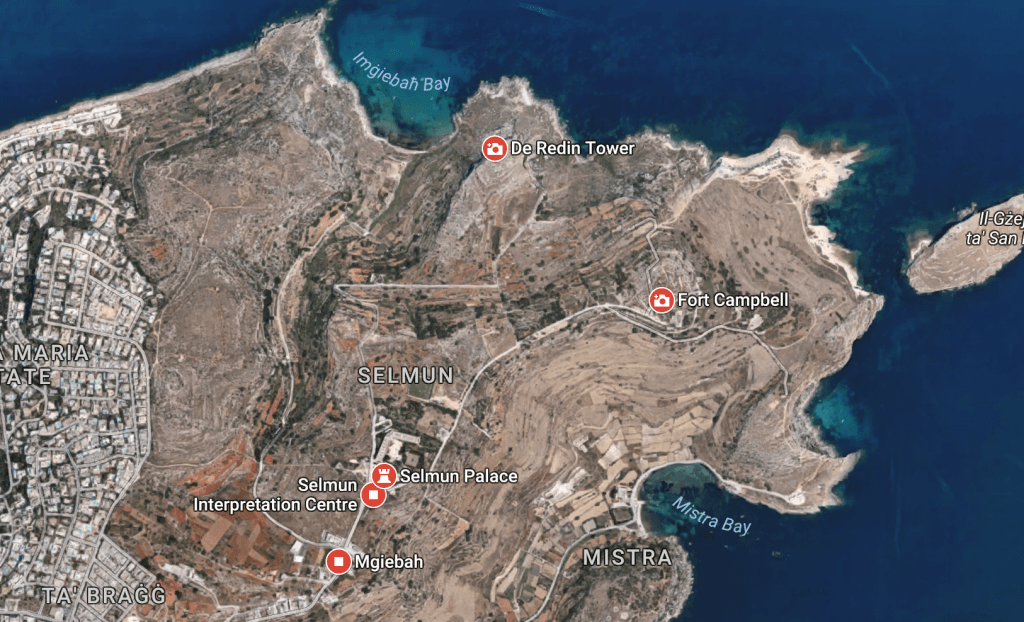 Mellieha
Very close to Selmun, and also one of the most beautiful locations in Malta. Beautiful fertile valleys around Mellieħa, like Ġnien Ingraw, San Niklaw, Imġiebaħ and Għajn Żejtuna, all provide excellent country walks. In Mellieħa Bay we find the Bird Sanctuary, a fresh water haven for migratory birds. Incidentally this bird sanctuary lies exactly where the old Roman salt pans used to be and from where Mellieħa, from the word 'melħ' which means 'salt', derived its name. Further up from this Sanctuary, on the clayey slopes towards the Red Tower, lies 'Foresta 2000', a Natura 2000 site where a lot of trees have been planted by children. Mellieħa is also blessed with a number of natural sandy bays like Mellieħa Bay, Armier Bay and Golden Bay, where locals and tourists alike flock to enjoy their safe, clear and shallow waters especially during the summer months. Getting lost here is not a bad thing!
Countryside in the Centre of Malta
Siggiewi
This amazing locality is also very green. Within this city lies Għar Lapsi, Fawwarra, Girgenti, Ta' Kandja and the Hill of Laferla Cross. From there the islet of Filfla can be seen on the horizon. The village stands on a flat plateau flanked by two relatively deep valleys (Wied il-Hesri and Wied Xkora). If you want our opinion, we would go for the Laferla Cross. The Laferla Cross (in Maltese: is-Salib tal-Għolja) is an early 20th-century religious landmark within the outskirts of Siggiewi, in Malta. It is found on a hill close to the Chapel of the Annunciation and the Cemetery of Saint Theodore. During Good Friday the whole road up until the Laferla Cross will be lit with candles during the night, this will be an amazing experience if you're in Malta around that time.

Buskett Gardens
The Buskett Gardens  forming one of the few woodland areas in Malta, are located in the fertile valley of Wied il-Luq in Siġġiewi. The 30 ha site lies to the west of Siġġiewi (Città Ferdinand) and just east of Dingli. The Verdala Palace, an official residence of the President of Malta, stands on the edge of the Gardens.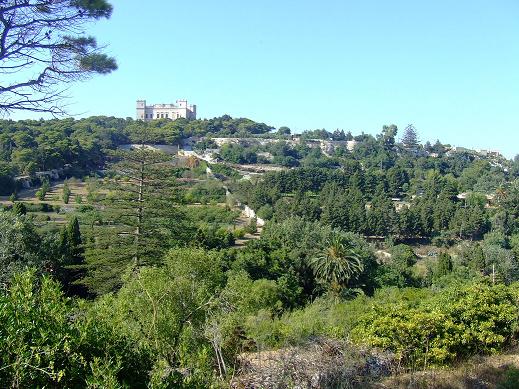 Countryside in the South of Malta
Ta' Silg
The south of Malta is also ideal for country walks, especially Marsascala and Marsaxlokk. Walks here are fairly easy, you can just walk around the coast, around parts of the Marsascala and Marsaxlokk villages, St. Thomas Bay, and the pristine coasts of Munxar and Delimara.
Along this area one can find the "il-Maghluq" area. This is of environmental importance and is thus protected against modern development. If you keep walking along this promenade and look towards the rocks you will notice the presence of number of shallow basins, cut into the rock. These are small salt pans, which some of them are still being used. At the end of the promenade you will notice a large 17th century tower, known as St.Thomas tower. This tower was erected to guard the entrance to both bays, namely Marsascala and St. Thomas.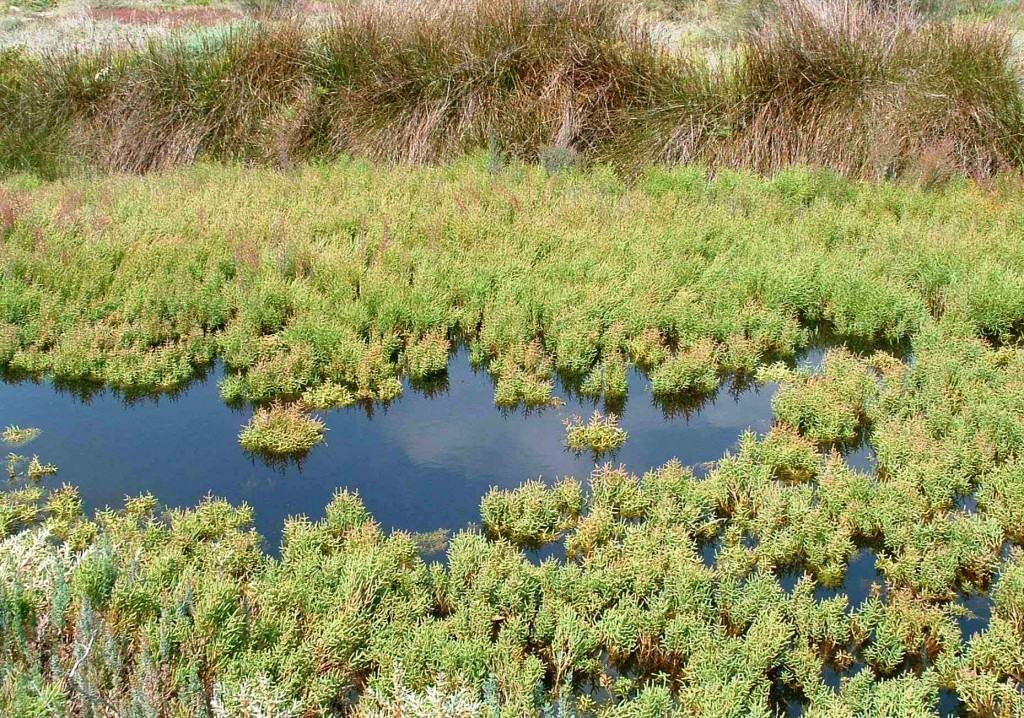 Countryside in Gozo
All of it? Basically Gozo is much less built, most of it is green area so you can just walk from Mgarr Gozo, exactly where the ferry stops you, up until the North of the Island! You can learn more about Gozo here.
Trekking in Malta
Early in the Millennium year, a number of enthusiasts got together and got down to organising regular outdoor trekking event. Most of the members in this Facebook Trekking Group had already been buddies for a long time going camping for weekends or for long spurts of camping holidays. Gradually the group became more well-ordered and well-organised in its ways covering nearly all the treks which were to be found around the Maltese Islands. The season starts in October ending in May, depending on the weather. Treks are usually held on Saturday afternoons 3 times a month. The calendar of events would be sent to active members of Trekking Malta (not just fb members).