First time on the island? All the info here on Malta's nightlife scene, including clubs, parties, boat parties, and anything related to the buzzing nightlife in Malta can be found here!
Clubbing
Malta has some of the best nightlife in Europe, and unlike other countries, the nightlife is alive all year round, which is why Maltese people have the reputation of 'party people'. The nightlife in Malta can be found in Sliema, St. Julian's, Paceville and also Bugibba. However, Paceville has the biggest amount of clubs and bars. Paceville is really 5 or 6 streets full of clubs and bars, one next to the other. Clubs in Paceville cater for all music genres ranging from Hip Hop, Dance, House, RnB and also Rock. The best thing when clubbing in Malta or Gozo is that the majority of nightclubs do not charge you for entrance. Hence if you want to change the club you can do so freely, without having to pay another entrance fee to the next nightclub.
Top 5 Clubs in Malta (that are in Paceville)
Havana
Hugo's
Bar Native
Places
Baccos
If money isn't an issue for your Malta holiday, head to Level 22, a club which is popular with the high society and the IT classic crowd. This club is very particular as it is very sophisticated, you can enjoy the Portomaso view. Want to know what Portomaso looks like? Look at the picture below to get an idea!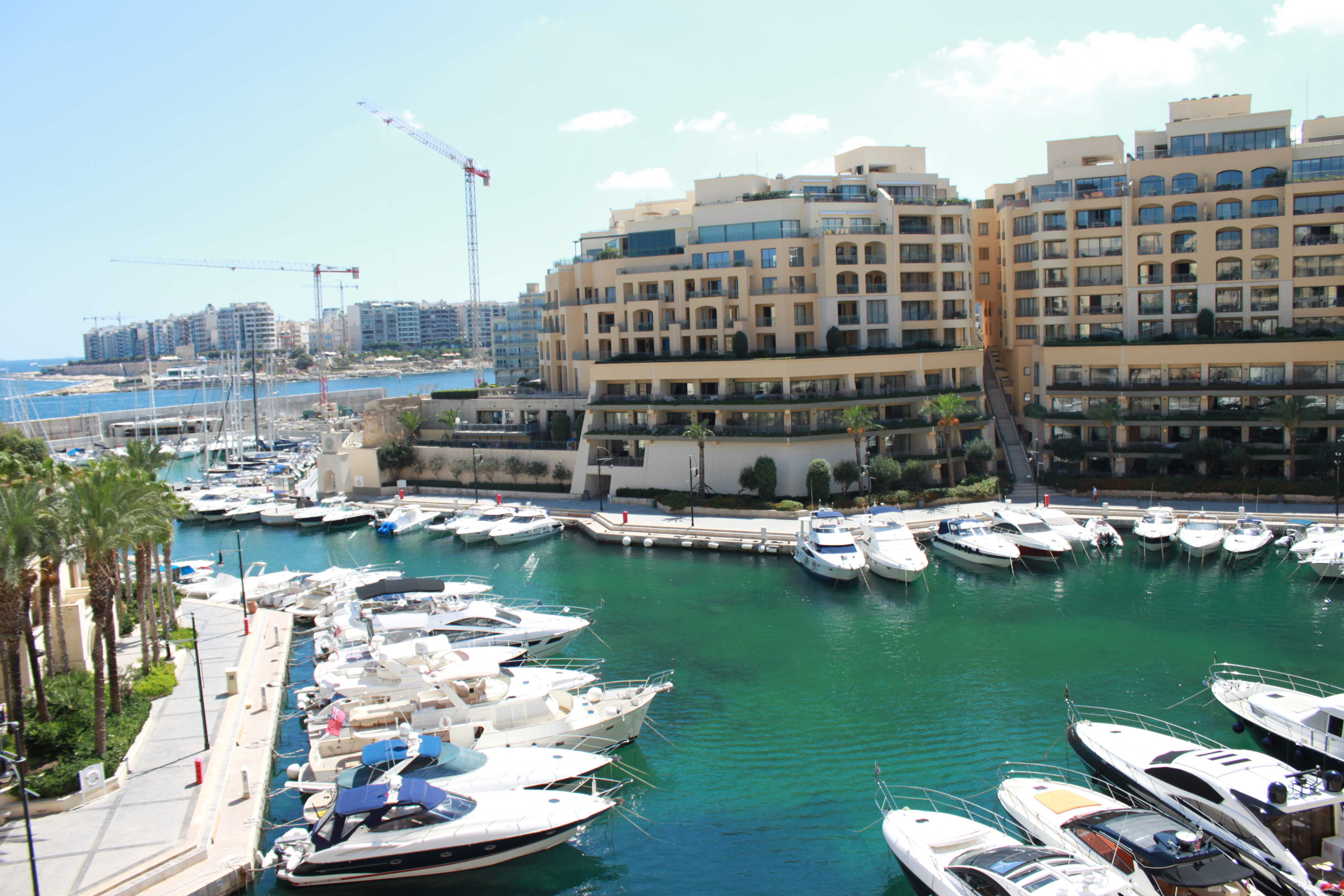 Top 5 Clubs in Malta (that are not in Paceville)
If you are fed up of alyways going to Paceville (even though it's the heart of the Maltese Nightlife) you should know that nightlife in Malta is not just Paceville! There are various clubs around the Island that are known to host international Dj's, we have listed our top 5 to make it easier for you to decide where best to party.
1. Gianpula – One of the most popular clubs is Gianpula. Gianpula can be found in the limits of Rabat and is Malta's largest open air night club Complex situated in Rabat.This night club is mostly famous during summer where parties are organised on Friday, Saturday and also Sunday. If you are a looking for a good night out and you have a lot of energy, you just have to visit this club.
2. Club Numero Uno – Ta' Qali, limits of Mosta. Club Numero Uno is the island's prime open air venue which has over the years established itself as the heart for clubbing events attracting thousands of fans and creating an infinite amount of good times and remarkable memories. Club Numero Uno is very famous for the 1st of May party, which is considered to be the opening to the summer partying season.
3. La Grotta – Xlendi, Gozo – La Grotta is situated on the downhill stretch of road that links Gozo's capital, Rabat, or better known as Victoria, with the tranquil Xlendi Beach. This club is internationally known; in fact it was featured in various newspapers around the world. For example the British newspaper 'The People' described La Grotta as "one of the most beautiful dance floors in the world", while the US daily 'The Miami Herald' called it "the most beautiful Nightclub in the World". What are you waiting for?
4. Marrackech – limits of Rabat (just next to Gianpula) – Marrakech ticks all the boxes when it comes to categorising a stylish open-air nightclub. Besides being submerged in an idyllic luxury garden and setting, Marrakech is blessed by a cool summer breeze (even in the hottest months of the year). This club opens every Saturday and Sunday during June, July, August and September.
5. Aria – limits of San Gwann – this club is located in the quiet surroundings of San Ġwann. Here you can do anything from spending the day by the pool, an evening dine out or an unforgettable club night. This club from time to time also host internationally known DJ's such as Tenishia.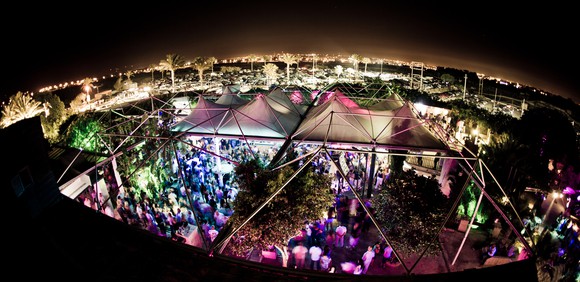 Cinemas in Malta
Of course, in Malta you can also find plenty of cinemas. Most cinemas in Malta use some of the latest technology and are ideal if you want to go out but you do not have enough energy to party hard. If you are in Paceville area then you can have a look at Eden Cinemas. There is another cinema in the capital city of Malta, the Embassy and another one in Bugibba which is the Empire Cinema. if you are running on a budget you can also go to 'Tal-Lira' cinema in Fgura, where you can watch a movie for only 2 euros.
Casinos in Malta
Apart from clubs, there are also plenty of professional land-based casinos. If you are on the island and you would like some adrenaline rush, read our casino guide beforehand.
Boat Parties in Malta
If you are still young or you are just in Malta to lean English, then probably you are looking for something to escape your school stress. And what is better then a boat party? A boat party is something that you will definitely have to search for during your stay in Malta.
There are various boat parties that take place around the Maltese coast, some of them are organised during the day, others during the night, and there are also some that starts during the afternoon and do not finish until very late at night. If you just go to the Sliema Sea front, you will be stopped a hundred times to buy boat party tickets. Just check a few stands a try to negotiate a good price. Normally prices ranges from 20 to 40 euros, depending on what time the boat leaves, if it is an open bar or not, and if food is included or not.
P.S do not drink too much, you will ruin all your pleasure if you start feeding the fish.
Local Tip 1
One of the most famous boat parties with the Maltese community is the Nordic boat party, you can get the tickets from the Nordic Bar Malta (in Paceville). Here is also a sneak peak from one of their boat parties:
Local Tip 2
Clubbing is famous during all days of the week, however if you want our opinion, Wednesday is the best day if you are up for some nightlife during the week. Obviously weekends are always busy, maybe too busy…