Welcome to the News Section! – Here one can find some of the latest tourism related news in Malta.
March 2016 – The famous pastizzi shop 'Serkin' is up for grabs
"Is-Serkin" attracted thousands of tourists for the goodness taste of pastizzi sold from this shop in Rabat Malta. However the owner, Martin, is going to retire and the shop is now for sale. Many are questioning if he will reveal the secret of why his 'pastizzi' (cheesecakes and peacakes) are so famous. If the recipe is published, we will share it with you here!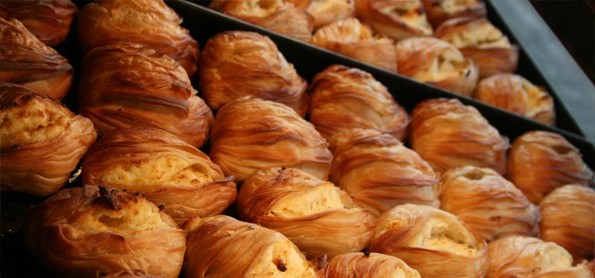 ---
March 2016 – Malta classified in third place as the best Destination
Malta classified in third place as the best destination for diving ceremony of Diver Awards held recently in the International Dive Show in London.
Thousands of readers of the magazine Diver , chose Malta and Gozo as the third best destination in the Mediterranean after Egypt classifying first, followed by the Maldives.
In a statement, the Malta Tourism Authority, described the islands as places offering various experiences to attract all kind of divers, from those with no experience to professional ones.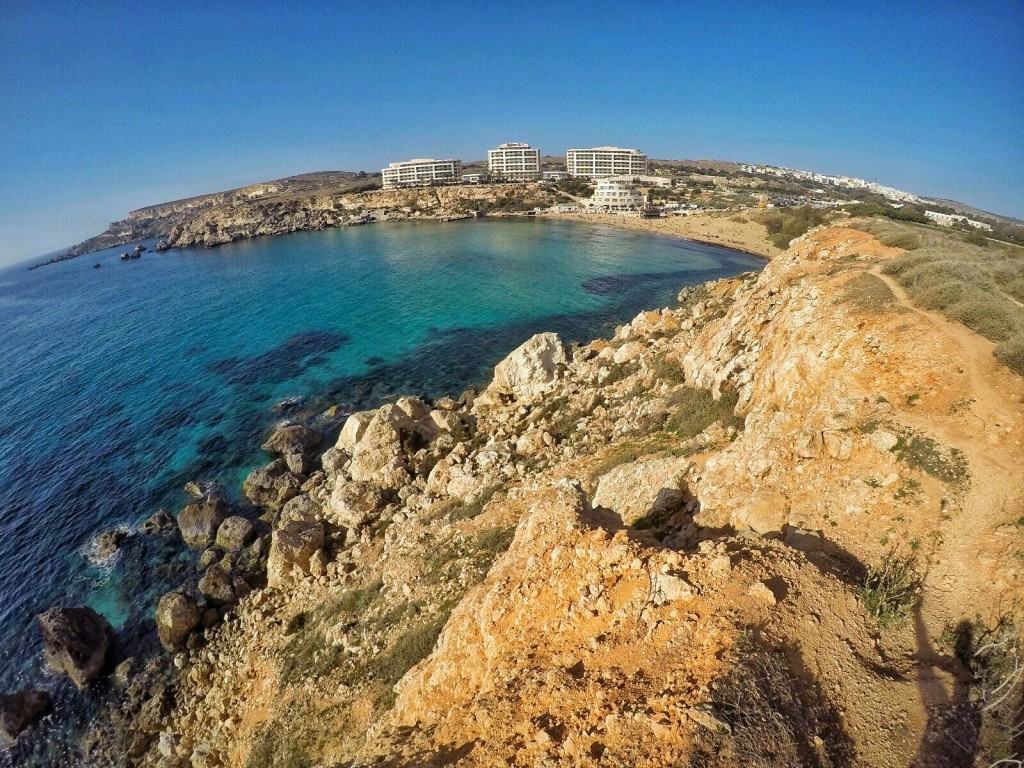 ---
March 2016 – Blue Shark in Pembroke Malta
A weak blue shark was washed ashore in Pembroke Malta. So if you were thinking of swimming in Pembroke today, you might want to postpone it.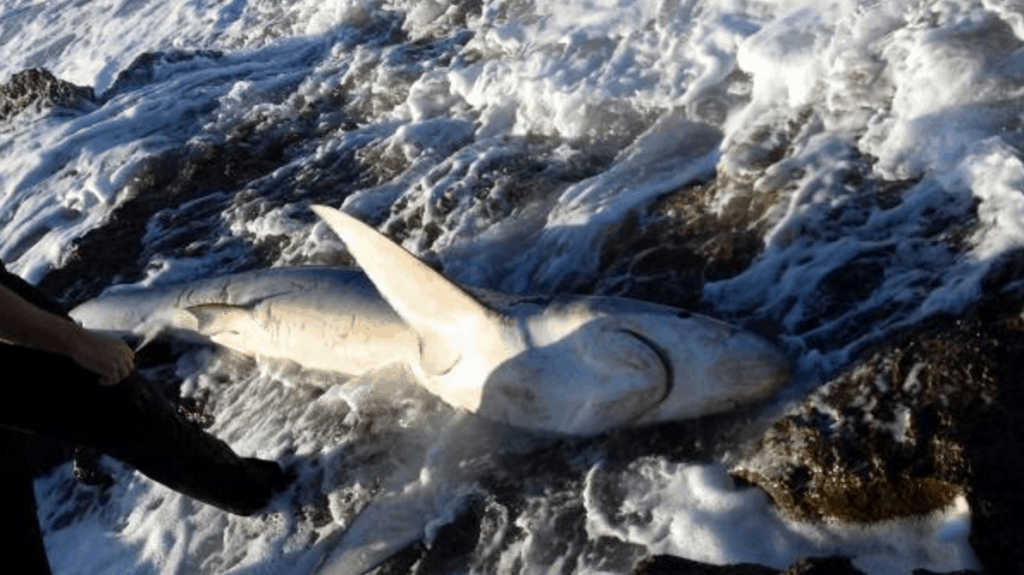 Photo Source: Timesofmalta.com
---
February 2016 – Valletta Cruise Port receives Best Mediterranean Port & Destination award
The Valletta Cruise Port has received the Best Mediterranean Port & Destination award conferred at the Cruise Excellence Awards. Both awards recognise the protagonists of the cruise industry in 13 categories. They are based on the results of a macro survey to cruise travellers conducted in 2015.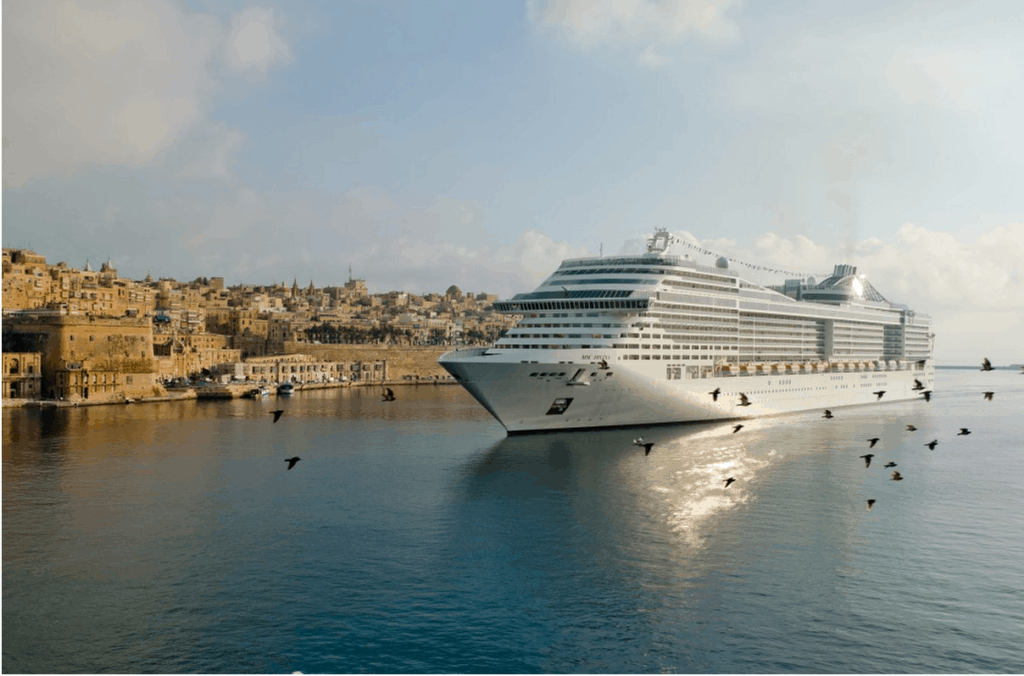 ---
February 2016 – Tom Cruise in Malta
Tom Cruise just landed in Malta in preparation of one of the largest films to ever be shot in Malta. If you are in Malta at the moment, good luck, you might meet him! If you don't even know where Malta is, you should, even Tom Cruise knows now.
---
January 2016 – US Ambassador Gina Abercrombie-Winstanley bids farewell to the Maltese Islands
Gina Abercrombie-Winstanley, the US Ambassador, has come to the end of her three-and-a-half year period as ambassador and will be bidding farewell to the Maltese Islands during this month. She described her time in Malta as a "wonderful experience".
---
November 2015 – Malta wins the Junior Eurovision song contest!
Malta suspending Schengen agreement between midnight and December 3 re-imposing border controls for all passengers.
---
November 2015 – Malta wins the Junior Eurovision song contest!
Destiny Chukunyere (born 19 January 2002) won the Junior Eurovision Song Contest 2015!
---
September 2015 – The Director of Minons, Kyle Balda, speaks highly of Malta
Everyone heard about the popular characters the Minions. Recently it was discovered that the director, Kyle Balda, is actually half Maltese! Mr. Balda, during various interviews, spoke highly of his home country. This will make more people search "where is Malta"! Hopefully those searches will come on this website so they can learn more about the most amazing islands in the world.
---
August 2015 – Air Malta launches winter sale!
If you are planning to visit Malta during winter, then we have a good news for you! You can visit the Maltese islands, this winter, from a price as cheap as Euro 44! The offer is valid for trips between November and June 2016. You can read more about this news on the Airmalta official website.
---
Regatta in Malta – 8th of September (of every year)
Do not miss the Maltese traditional events on The 8th September, the feast that is also known as Victory Day in Malta.
The 8th of september marks the end of the Great Siege of Malta in 1565 and the end of French occupation on Malta in 1800, as well as the armistice of the Fascist regime in Italy in 1943, which saw the close of the Italian bombardment of the Maltese Islands.
One of the most popular traditions on this particular day is the Regatta. During the Regatta in Malta, teams from the cities bordering the Grand Harbour, such as Isla (or Senglea), Birgu (or Cospicqua), Marsaxlokk, Valletta and Marsa, participate in numerous amount of exciting races.The Regatta should be one of your top things to do in Malta, so make sure you do not miss it if you are on the Islands during this time period!
---
July 2015 – Isle of MTV 2015, in Malta once again!
Again, MTV chose Malta to host its yearly summer Festival. No wonder why nightlife in Malta is becoming famous all around the world. Valletta will welcome local and foreign music lovers on the 7th of July 2015. During this free festival various international artists will entertain thousands of people. Some of the artists are Jason Derulo, Martin Garrix and also Tori Kelly! Do not miss this free event for an unforgettable night. Read more about the line up on the Isle of MTV official website – http://www.isleofmtv.com/tv/lineup/.
---
June 2015 – Italian Singer dedicate a song to Malta
After a few days spent on holiday in Malta, Vincenzo Spampinato, an Italian singer was so inspired that he was compelled to dedicate a song for the Maltese Islands. Watch the video below!
---
June 2015 – Festa Season is here again!
With summer 2015 being on the doorstep, Malta welcomes again the Festa season. Here is a picture of the local feast in Haz-Zebbug, one of the cities in Malta that celebrates the traditional festa. If you missed it do not worry, the festa season will be among the Maltese locals till September!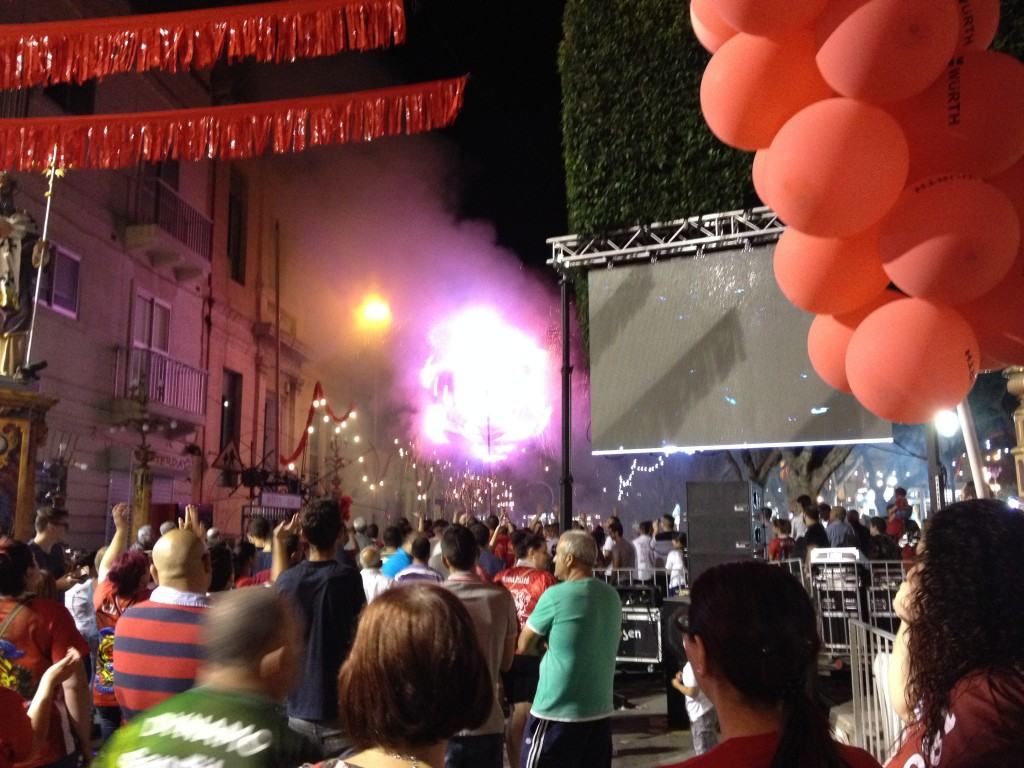 ---
May 2015 – Jet2 Lands in Malta for the first time!
The popular British brand Jet2.com and Jet2holidays yesterday officially launched an array of flights to Malta as it landed at Malta International Airport for the first time.This British Leisure Operator is expected to increase the number of tourist arrivals from UK to Malta.
---
February 2015 – Ryanair announced new Routes to Malta
Kenny Jacobs, the Marketing officer for Ryanair was reported saying that "Ryanair is pleased to launch its East Midlands 2015 summer schedule, with a new route to Malta, and 35 routes in total, which will deliver two million customers and support 2,000 on-site jobs at East Midlands Airport."
---
January 2015 – Not all Tourists are Happy in Malta
Alhough we are promoting Malta as a prime destination in Europe, we are also transparent with our readers. And this news is not so positive. This is because a according to a report, a quarter of tourists are not entirely satisfied with the accommodation supply on the Island. The National Tourism Policy of 2015-2020 is going to address such issues, said the chairman of the National Tourism Policy Committee, so to continue enhancing the overall tourism product in Malta.
---
December 2014 – Valletta 2018 & Artist's Fund
A mobility fund was launched by the Valletta 2018 Foundation and the Roberto Cimetta Fund. This fund is set to improve and increase the mobility of artists in the Mediterranean.
---
November 2014 – Travel to Gozo
The Ministry for Gozo announced lower fares between the 21st – 23rd of November 2014. The prices will be EUR1.50 for passengers and EUR8.50 for cars. Although the below video is in Maltese one can still admire some of what Gozo has to offer.
---
November 2014 – Malta International Airport (MIA) Investing in Tourism
This November the Malta International Airport PLC (MIA) launched a foundation entrusted with the responsibility to invest in projects intended at convalescing Malta's tourism product.
The Malta Airport Foundation is part of the company's strategic decision to use its corporate responsibility funds to contribute more directly to the tourism industry by investing in Malta's heritage and environment.
"We want to invest in cultural, touristic and environmental projects that would help enhance the face of Malta. We want to improve the tourism product while giving back to the local community in a way that ties in with our values more clearly," said Malta International Airport CEO Markus Klaushofer during the foundation's official launch in Sliema Malta.
---
October 2014 – Malta International Airport – New VIP Terminal
The Maltese Prime Minister, Joseph Muscat, inaugurated Malta International Airport's new VIP terminal, which is now open to commercial aviation passengers.
This VIP terminal compliments the Ministerial Lounge which was formerly used exclusively by senior government officials.
This €450,000 investment helps position Malta as an aviation industry player and boosts the island's business-related aviation product.
---
September 2014 – World Tourism Day in Malta
Malta's World Tourism Day (WTD) will be celebrated on September 27th by the United Nations' World Tourism Organisation and other tourism related entities all over the world to mark the importance of this world wide industry.
The Malta Tourism authority (MTA) has created a whole host of events during September to mark this occasion. An ideal time to visit Malta for these extra events and attractions. Events will range from Flower welcome at Malta International Airport to incoming passengers by the MIA and the MTA to guided tours in historic cities of Malta such as Senglea.
---
August 2014 – The Malta Tourism Society – Developing a Holistic Approach
The Malta Tourism Society has thanked outgoing Malta Tourism Authority CEO Josef Formosa Gauci for his continuous efforts to improve the tourism activity in Malta and Gozo.
With planning for activities to mark the European Capital of Culture in Malta, Valletta, in 2018, it is essential to inspire a sense of community spirit and participation which should set the foundations for an even stronger basis for tourism as a more holistic and varied socio-cultural activity.
"The mitigation of seasonality in tourism in Malta and Gozo has seen improvements over the past decade and we are now seeing more positive statistics that have reduced the harsh peaks and troughs that dominated the local markets in the past," said the MTS.
To reach these objectives the industry and the community need to work together under the guidance of strong national strategies and policies developed by present government as well as the facilitation of an authority of local councils who listens to all the stakeholders involved and acts upon their ideas and suggestions.
---
July 2014 – Increase in Tourists visiting Malta
The national Bureau of Statistics announced that tourists visiting the Maltese Islands in 2014 recorded a growth of 10% when compared to July 2013. Dr. Edward Zammit Lewis, the Minister for Tourism in Malta, welcomed this positive news and noted that cruise passengers that visited Malta on cruise liners increased by 280% when compared with July of the previous year.
Malta remained very in style among tourists coming from European Union countries. There was an increase of more than 11% in tourists from countries of the European Union during the same month when compared with the same month last year. In July 2014, tourists who visited Malta for business intentions improved by 35% while there was an increase of over 7% in tourists who have visited our country more than once in the same month when compared July 2013.
---
June 2014 – The Institute of Travel & Tourism held their Conference in Malta
The ITT Conference took place on the 2nd of June till the 4th of June at one of most luxuious hotels in Malta – The Hilton Malta Hotel – located on the prestigious Portomaso waterfront overlooking the harbour and featuring five restaurants, three bars, four outdoor pools and a heated indoor pool.
---
May 2014 – Tourism Ministers welcome Malta International Airport Results
Minister Edward Zammit Lewis spoke about the results issued by MIA on the increase in passenger traffic from January to April 2014. The results show that passenger traffic reached 1,033,023 movements to make up an overall growth of 10.3% when compared to the same period of last year, equivalent to 50,800 additional passenger movements.
---
April 2014 – AirMalta announce special rates for May
Air Malta announced that there will be travel arrangements for the Maltese abroad. The reason for this is that there will be MEP elections of the 24th May. For more information kindly visit AirMalta website.
---
March 2014 – New Tourism Minister for Malta.
The Maltese Prime Minister Dr.Joseph Muscat called a Cabinet reshuffle in which he appointed a new Tourism Minister for the Maltese Islands. The new tourism minister is Dr Edward Zammit Lewis, formerly having the role of Parliamentary Secretary for Economic Growth.
The appointment of the new minister also comes at a time when the national Maltese airline, AirMalta, will be celebrating 40 years of operations. The Maltese Airline falls under the remit of the Tourism Minister.
---
February 2014 – Malta International Airport among the top airports in Europe.
According to the 2013 Airport Service Quality Awards, Malta International Airport (MIA) was ranked the fifth out of a total of 75 European airports.
MIA got an overall passenger satisfaction score of 4.17 out of a scale from 1 to 5 (scale 1 being poor and scale 5 being excellent).
---
January 2014 – Brussels Airline to start their operations to Malta.
Brussels Airlines included Malta in their flight operations. CEO Bernard Gustin said in a press conference that together with Malta, Brussels Airlines will be adding Athens, Ajaccio, Bari, Cagliari, Figari, Montpellier and Seville. Brussels airlines are expected to start operating scheduled flights to Malta from next summer.
Brussels Airlines Website: www.brusselsairlines.com